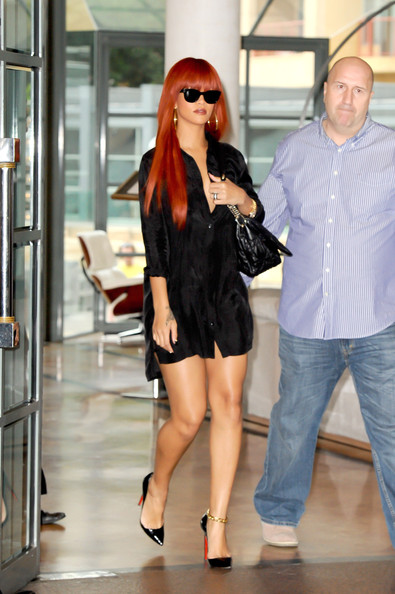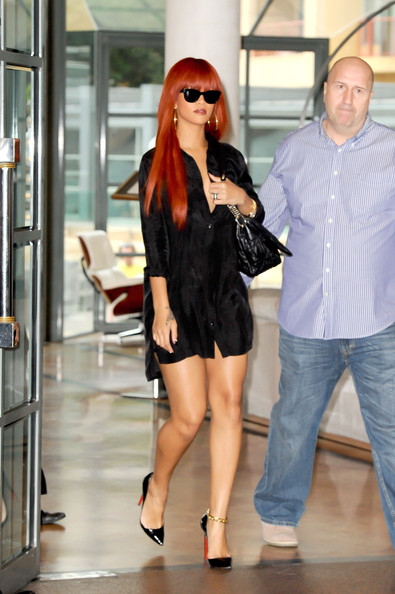 When we go shopping we're usually in a pair of comfy Converse trainers and something that's easy to whip on and off to avoid changing room stress. But Rihanna does things a little differently.
Spotted in Westfield shopping centre in Sydney, Rihanna proved she's a true pop diva and never has a day off from being totally fierce in this all black ensemble.
Wearing her red hair poker straight, she showed off her toned legs in a mini shirt dress and a killer pair of Christian Louboutin courts – and Riri knows no celeb look is complete without a pair of Rayban Wayfarers.
Her look may be high maintenance for a browse around the shops but that burly bodyguard beside her is probably there to carry her heels when she gets achey. Oh how the other half live…
What do you think of Rihanna's outfit? Daring or just far too diva?
[poll id="47″]