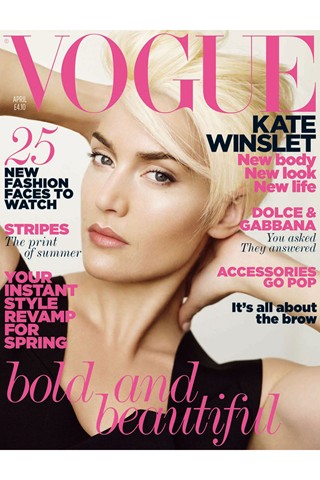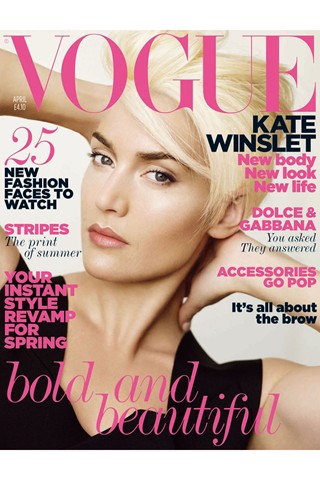 For many of us, spring has always signaled the end of an era and a time for new beginnings. But for British actress Kate Winslet, the start of a fresh new season meant giving her golden ringlets the dreaded crop.
Though only few can pull off such a drastic look, (yes you're one of them Emma Watson) the 35 year-old surprisingly suits her new found platinum blonde pixie-do, whilst posing on the cover of Vogue UK's April issue.
Sporting monochrome clothes to counteract with her striking new look, the Hollywood star is truly captured at her best by legendary fashion photographer, Mario Testino, reports Vogue UK.
After following the recent split from her husband Sam Mendes, it looks as if Kate is ready to put the past behind her and finally move forward.
But it hasn't been an easy process, as Kate explains to Jo Ellison from Solo Act.
"Experiencing those moments of being alone… is a very, very weird flooring and exposing position to be in when you're just not used to it. And it's not just being in a relationship. It's also the fact that I grew up in a family full of people."