Endorsements and cult followings are not scarce in the world of celebrities. Naming handbags in admiration of eminent personalities – the iconic Hermés Kelly and its more contemporary counterpart, the Mulberry Alexa – prompts an acquisition frenzy.
Yep, we endure the pain of endless cash rationing in the hope of some day saving enough for the 'It' bag we barely saw two minutes ago perched on the arms of the rich and famous. And then, before the 'It' bag has even had its moment, the next covetous creation is already gracing shop floors.
So allow us to introduce the lust-worthy Alexander McQueen Folk tote – this season's most sought after accessory (a now-permanent front-runner in our books) and a transeasonal fixture about to enter every style-conscious shopper's wardrobe.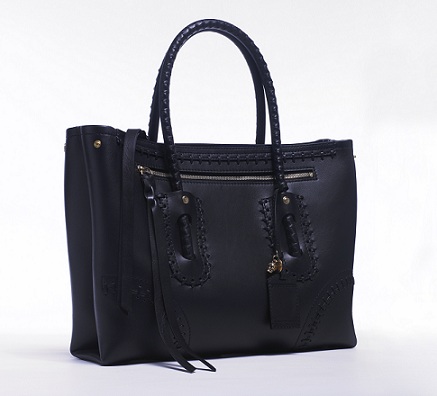 Needless to say the McQueen Folk in all its luxe leather loveliness and sleek stitched magnificence warrants nothing short of a celebrity nod of approval. And who better to deliver their verdict than high priestess of the styling industry, Rachel Zoe.
Stylist to the best-dressed stars, Rachel professed her love for the Folk tote via Twitter, declaring it her new diaper bag – "it leaves me speechless!" – enough to propel the Folk tote to epic heights of style fame.
Approval from the delish mother-to-be herself and aesthetically fine-tuned to perfection, McQueen's Folk tote is a serious contender for that classic candy space on your arm this season. Plus, it's about to drop in a whole host of lavish bright colours for spring (waiting lists at the ready).
Alexander McQueen Folk tote, £950, available at Alexander McQueen. BUY NOW!