So you know what you're packing, you've got a weekend's worth of outfits (and the extra bits just in case), cover-ups to cosy up in, bags to party with and your beauty survival kit sorted – but how are you going to get around your hair?
Festival hair is a tricky fiasco when you're used to a shampoo and styling products every day, so how does one quite solve the dilemma of three whole days without water and washing?
Well, the solution is really rather simple when you've got a guide to follow. We asked our friends at Toni & Guy for advice on how to wear your hair and when at this year's festivals to ensure you'll still look suitably stylish once the party's over.
Whether you're a boho babe, love pretty plaits or long for London cool, see below for our step-by-step guide and expert tips on how to style your hair hot at those forthcoming festivals this summer…
Day 1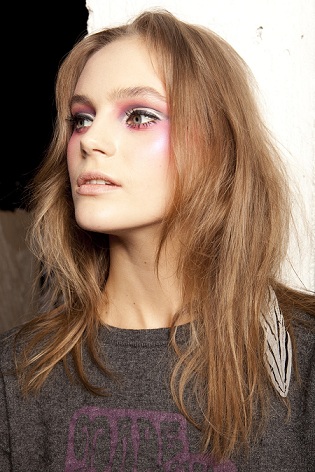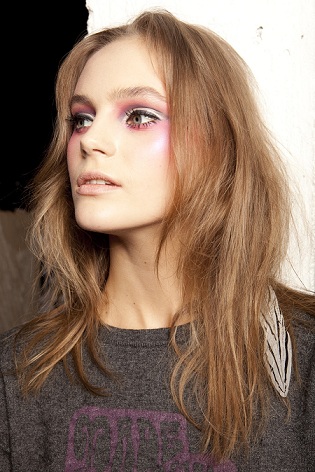 Use your first day to it's full advantage and wash your hair the morning you leave for optimum freshness. Easy-to-acheive soft waves create the perfect ethereal festival look for boho chic.
"Wash your hair the morning you leave, drying in label.m Sea Salt Spray using your fingers to encourage movement and create a lived-in texture," says Efi Davies, International Artistic Director at Toni & Guy. "Throughout the day mist and scrunch hair with handbag sized label.m mini Protein Spray to protect hair from harmful UV rays and banish frizz."
Day 2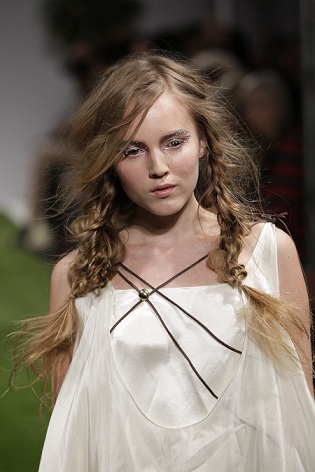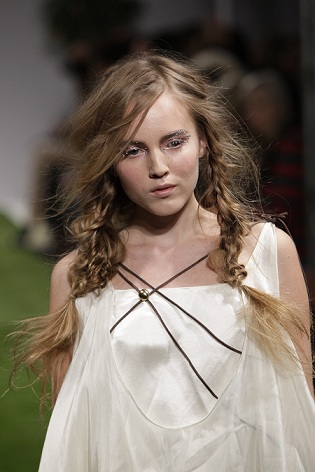 After a night of dancing and little sleep for sweat, plaits make for the perfect second day style. Super sweet for summer and quick to do, they'll create a pretty edge to your festival style whilst being universally practical.
"Banish tent hair with a dousing of London Fashion Week favourite label.m Dry Shampoo, revitalising your Woodstock waves and creating this season's must-have matte texture," says Davies. "Sweep hair to one side and try a fish tail plait on the front section of your hair and pin behind the ear to keep your hair off your face and ready for another day of dulcet tones."
Day 3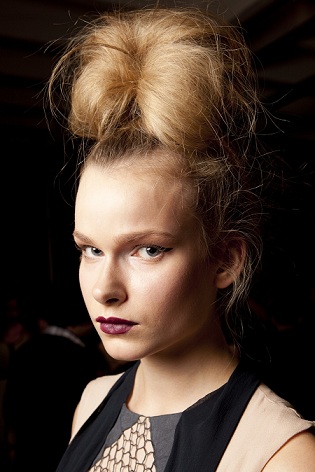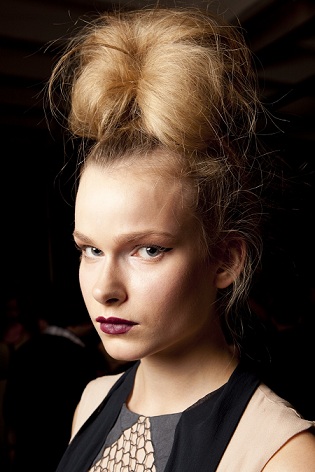 Your hair probably looks as rough as it feels after two days of dancing, drinking and atmospher damage, but use it's lived-in texture to your advantage by sweeping it into an effortlessly cool up 'do. It'll keep you cool and stylish all day, without the stress of restyling throughout the day.
"The build up of product from the last two days will create the ideal malleable texture for the 'Cool Girl' top knot," says Davies. "Spray hair with your festival best friend label.m Dry Shampoo, pull into a high ponytail and twist the longer lengths into a bun, securing with an elastic. Distress the front section with your fingers for a fuss-free style that will have you looking more catwalk than 'mosh pit'."