You've booked the flights, found your beach-view balcony base, and got the lingo well and truly landed. There's only one thing left to do: pack.
How many shoes? Bikini or swimsuit? Do I need my jacket? Ah yes, deciding what to pack for your summer sojourn can be a sticky situation, but you know, it really doesn't have to be a dreaded affair.
With a few clever choices, packing for your suitcase really can be rather simple once you've determined the weather and your must-wear staples.
From the wear-it-all-ways skirt to the cool cover-up, we've compiled a list of the summer essentials every girl needs in her suitcase to solve your sartorial struggle.
Peek, pick and pack 'em, girls!
&nsbp;
The mini dress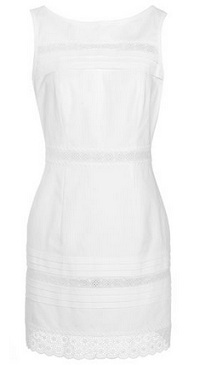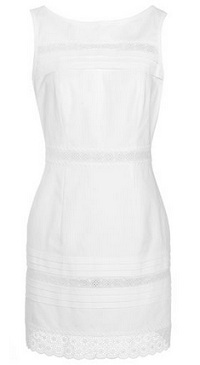 Nothing says holiday like an easy-breezy mini. We're declaring the little white dress our piece of the season, and with a bit of clever styling, you can double up for day and evening.
Boutique Broderie Anglaise dress, £180 £99, available at Jaeger.
The maxi dress


A key piece for summer and a staple for your suitcase, consider the maxi your holiday style solution. It's perfect for the poolside, walks along the beach and does evening elegance to boot.
Milly Leah maxi dress, £402 £201, available at my-wardrobe.
The wear-it-all-ways skirt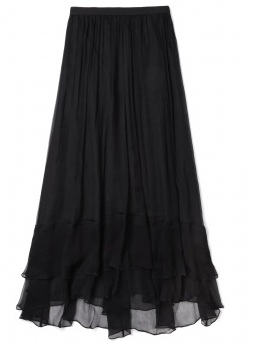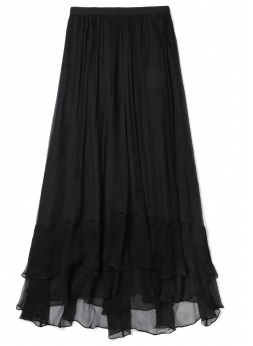 Ah, the holiday hero piece! A floaty skirt with an elastic waist is about as versatile as it gets. Wear it as a floor-skimming maxi skirt in the day, tuck the hem into the waistband to make a mini for the beach, and pull it up into a bandeau dress for evening – it's three savvy styles in one!
Elizabeth & James black layered maxi skirt, £195 £117, available at my-wardrobe.
The shorts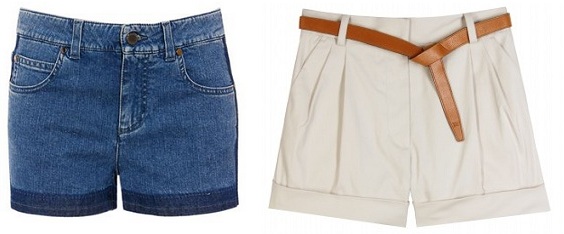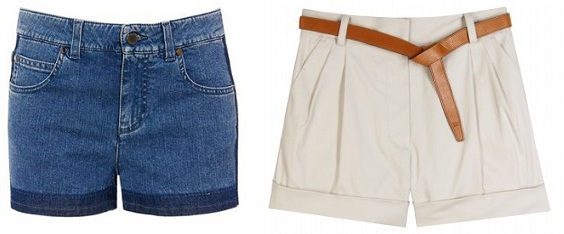 From tailored city styles to denim cut-offs, shorts have become a new summer staple. Save your cut-offs for the beach and city shorts for the rest – you'll love how effortlessly they'll take you from walks to the local deli to after-dark luxe.
3.1 Phillip Lim cuffed shorts, £189 £115, available at MyTheresa.
Stella McCartney denim mini shorts, £230 £115, available at Browns.
The not-so-basic vest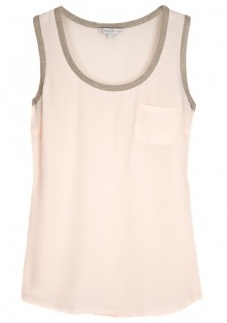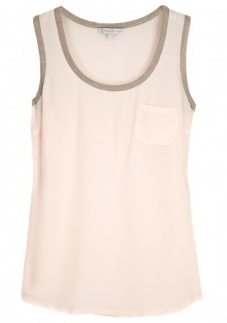 A basic top with a little bling will prove invaluable to your suitcase style. It's the perfect partner for summer separates in the day, and it's glitzy enough to work for evening, too.
Paul & Joe Sister silk and lurex vest, £120 £72, available at my-wardrobe.
The coverup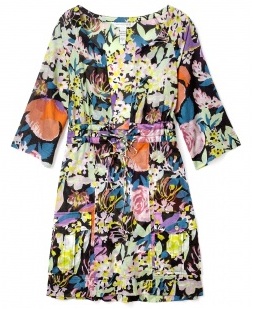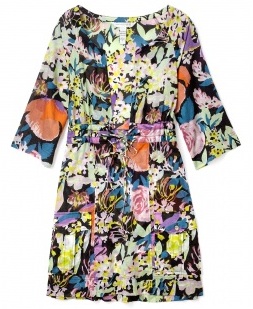 Whether you're looking for protection on the beach or your skin's feeling the pink of the sun's rays, a cover-up is your go-to throw-on. Choose a lightweight, versatile design that will work for all occasions.
DVF Winter Garden kaftan, £169 £84, available at my-wardrobe.
The swimsuit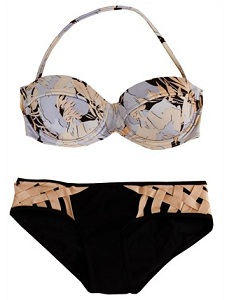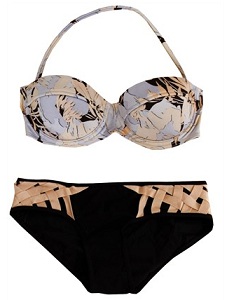 Onesie, two piece or itsy-bitzy bikini, your swimwear says as much about you as your everyday sartorial style. Want our advice? Take several styles – they take up next to no space in your case and you'll be glad of the options when your other one's out to dry.
Zimmermann floral thistle weave bikini, £148, available at Oxygen Boutique.
The sandals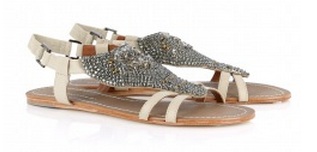 Sandals are a summer essential, but your holiday footwear should be practical as well as pretty. We love these sandals for their sturdy straps with splashes of sparkle.
Day Birger et Mikkelsen chalk embellished sandals, £169 £101, available at my-wardrobe.
The wedges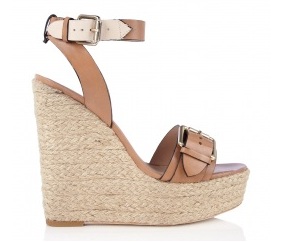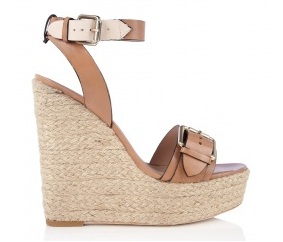 A pair of heels is all you need to take your maxi from day to night. This summer's wedges are the perfect sojourn shoes – not only are they sleek, they'll manage the testing terrain far better than your Manolo's.
Pour La Victoire Jaclyn rope wedges, £198 £138, available at my-wardrobe.
The bag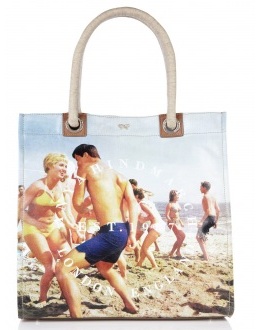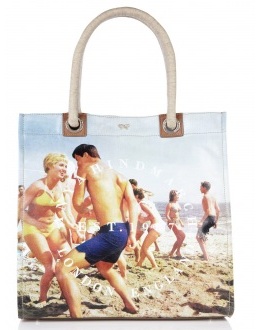 A well-chosen bag will fulfill all your holiday requirements – big enough to hold your essentials and elegant enough to last the evening – but if you're struggling to make the transition, pack a clutch inside your beach bag for peace of mind.
Anya Hindmarch Beach Party tote, £195 £97, available at my-wardrobe.
The accessories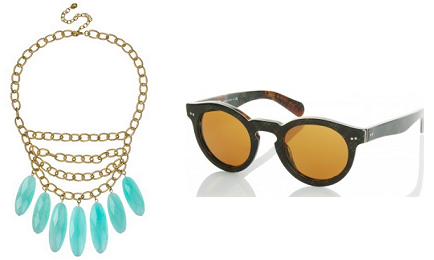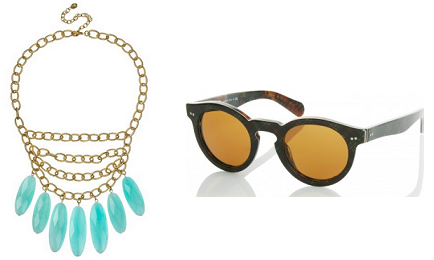 From jewellery to sunglasses and striking belts, it's the accessories that can transform your tired holiday get-up into something far more glam. Take a pair of statement sunnies and as many pretty pieces as you can pack!
Chain and stone bib necklace, £85 £30, available at Jaeger.
Ralph Lauren plaid pattern sunglasses, £279 £198, available at MyTheresa.