You needn't be a nerd to know a thing or two about technology these days, but here at MyFashionLife, we're self-confessed gadget geeks. The good news? Your latest tech tool can be just as stylish as your wardrobe, especially if you're detouring via Dell.
The computer company has just launched its latest laptop, the Inspiron 15R, which promises to fuse fashion and technology like never before with its changeable lids.
With over 10 different designs, the new addition to its ever-expanding empire allows you to accessorise your laptop to your look by swapping customised cases in various colours and patterns.
Quite novel, we think you'll agree. We popped down to my-wardrobe HQ last week to talk to the team and Dell about all things techy – and, of course, to try out the all-new laptop.
We won't go into the ins and outs of the Inspiron 15R's specifications (you can read all those here), but what we will say is its sleek black interior, crisp wide screen and smudge-proof surround makes for a satisfyingly sweet browse.
And, like we need to tell you, the swappable switch lids are absolutely genius, not least because they integrate into the design so seamlessly you'll fool everyone into thinking you change your laptop as often as you do your lingerie.
What's more, mixing the exterior cases to match your outfit actually makes a day's work fun. Fun! Can you believe it? We've made up a few examples of the excitement you'll experience accessorising your new tech-toy to your wardrobe below…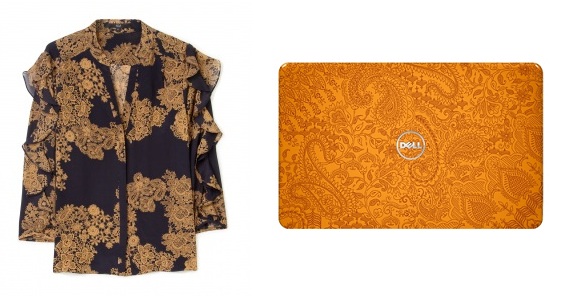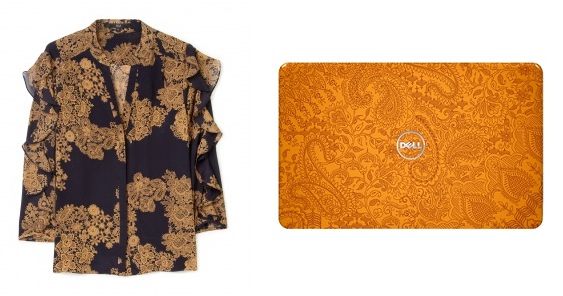 Tibi ruffle blouse, £284, available at my-wardrobe; Mehndi lid for Dell Inspiron.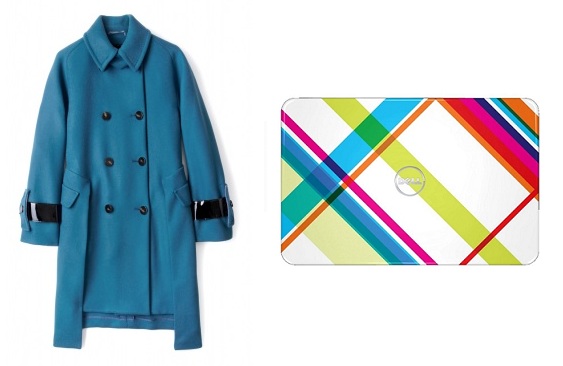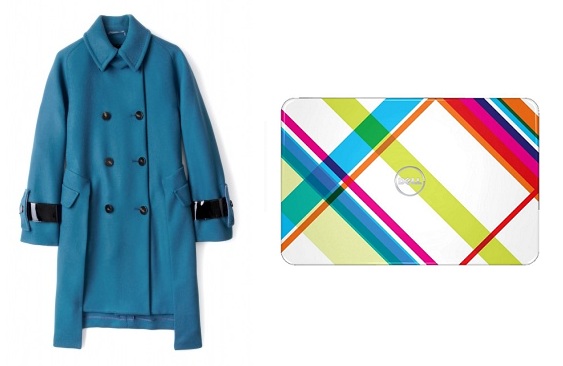 Sportmax blue Ussel leather trim coat, £833, available at my-wardrobe; Giant Plaid lid for Dell Inspiron.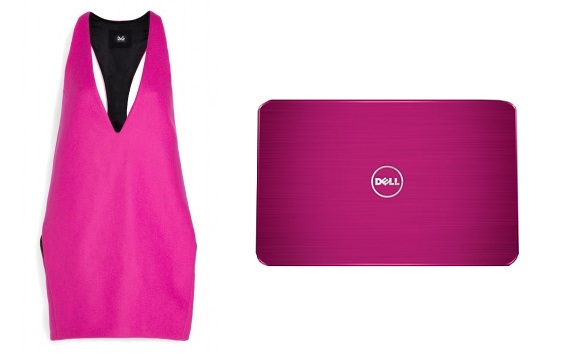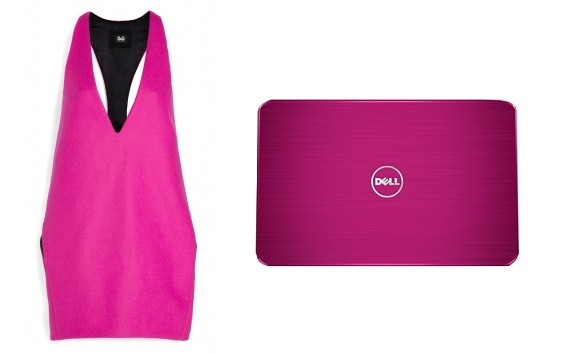 D&G pink wool cocoon dress, £390, available at my-wardrobe; Lotus Pink lid for Dell Inspiron.
See? Click here to find out more about the Dell Inspiron 15R, available at Amazon for £435.
A huge thanks to my-wardrobe and Dell for inviting us to have a play and for gifting us an incredible new laptop – you can rest assured this post comes courtesy of the most stylish computer around.