Last Updated on 13th October 2011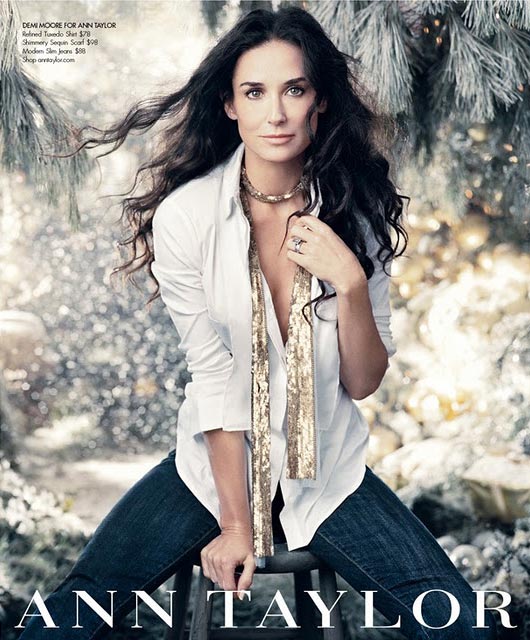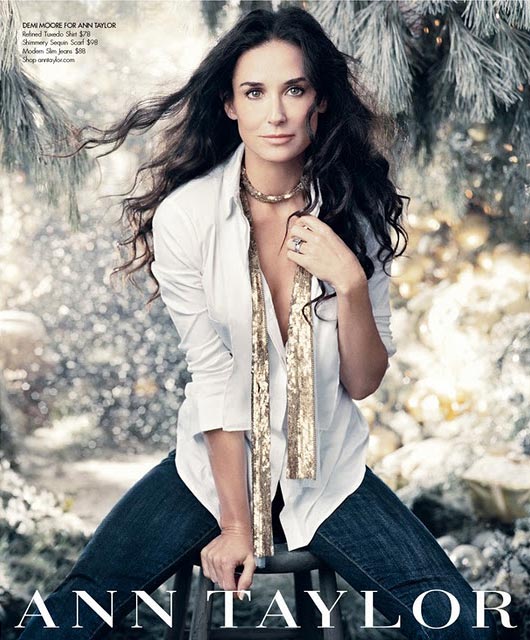 Demi Moore has been in the press a lot these past few days, but sadly not for her ad campaign posing talents. We are partial to a bit of Hollywood gossip, but out of respect to the Moores and the Kutchers, this post is strictly fashion business.
It won't be too difficult to divert our attention from Demi Moore's home life, because we can't get over how utterly stunning the lady is. We know everyone says it's only men (and a fine wine) that get better with age, but we think Demi is one of the exceptions.
Ann Taylor obviously (and quite rightly) thought Demi did a top job modeling for the latest autumn/winter campaigns, which is why she was called back to stand in front of Norman Jean Roy's camera lens.
American My Fashion Life readers will also be able to catch additional Ann Taylor ads outside major markets in New York, Chicago, Boston and Washington D.C, so make sure you keep your eyes peeled.
We hope you enjoy the above sneaky peek, because the advert doesn't land in Elle, Vogue and InStyle (among others) until December. We're good to you, aren't we?