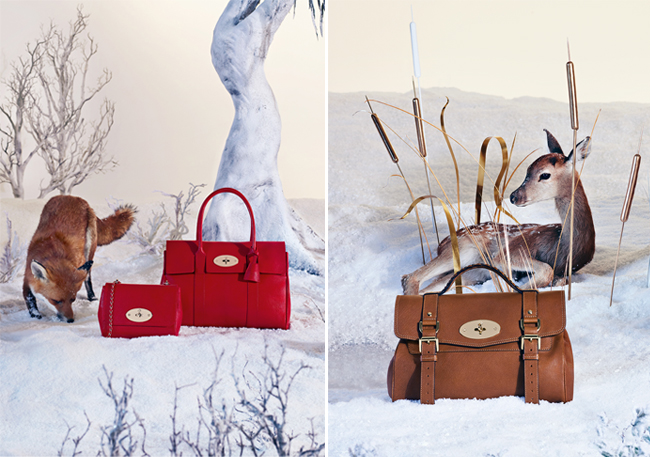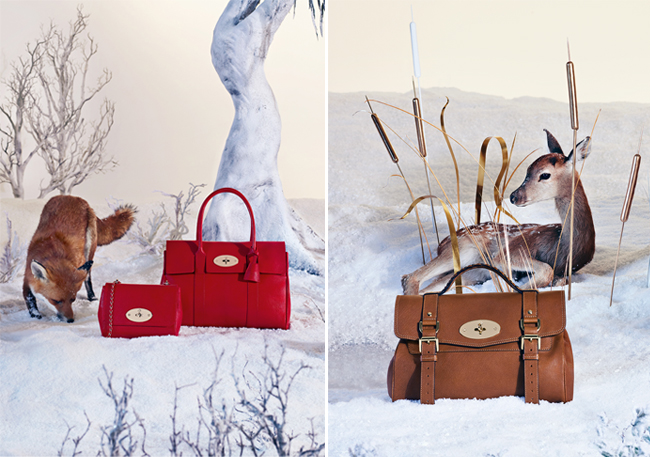 Who is the star of the brand new Mulberry Christmas 2013 ad campaign, you ask? Is it Cara Delevingne? Is it Meghan Collison? No, it's a series of the most adorable woodland creatures you could possibly imagine – and they're all posing by some of the most covetable leather goods the brand has to offer.
We have a very warm and fuzzy Christmas feeling inside, and for once we don't think it's coming from the mulled wine!
To coincide with the new campaign, Mulberry unveiled five gorgeously decorated Harrods windows yesterday morning, all of which were inspired by the winter fairytale theme.
The windows were transformed by British art director and set designer Shona Heath, with a snow-covered woodland, frozen lake, woodland creatures and a mysterious and magical Mulberry tree featuring in the display.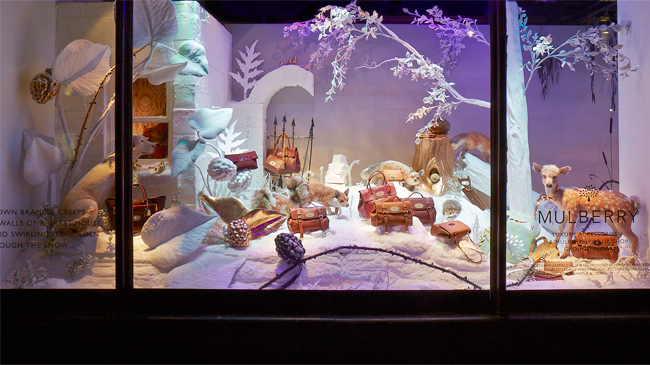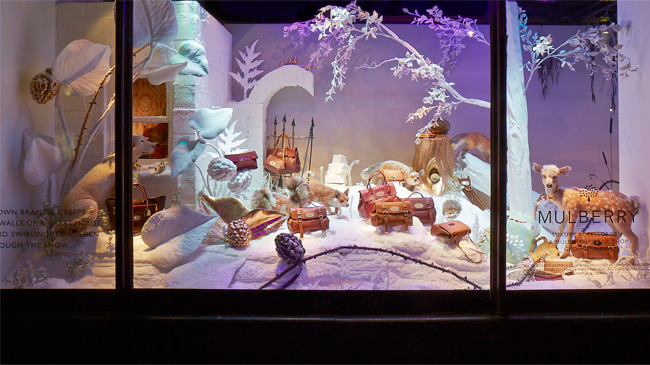 The window above is our absolute favourite – what do you think of it? Are you in the festive spirit yet?
And don't forget to watch the fairytale video below too, which was also brought to life by the very talented Shona Heath.