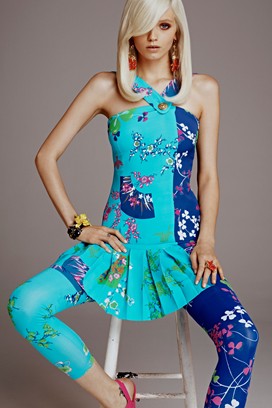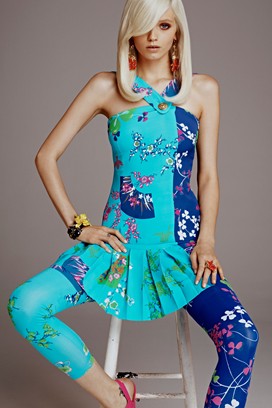 We can't quite contain our excitement as we browse through the entire Versace for H&M lookbook after months and months of waiting patiently.
British Vogue gave us all an almighty treat this morning when it posted the entire lookbook in all its bright and beautiful glory. We can confirm that it is indeed everything we expected it to be – and more! The collection incorporates everything we love about the Versace brand; we really do have to pinch ourselves to believe that some of the pieces actually exist, as they genuinely could have come straight from the Versace runway!
"The collection for H&M is the essence of Versace," said Donatella Versace. "For the collaboration we've brought back from the archives, as well as from more recent collections, some of the icons of Versace, such as the bright prints, the Greek key and daring cuts. I can't wait to see how H&M's wide audience will make these pieces their own."
We can't wait to make them our own, either! Some of our stand-out pieces (of which there were many, trust us) were the cute accessories as they scream classic Versace. We love the attention to detail and the precision of the cuts and lines in the dresses, too. We can't get over the brightness – just what we need to put a smile on our faces during the dreary weather.
Check out our gallery containing our absolute favourite pieces, below.
[nggallery id=103]