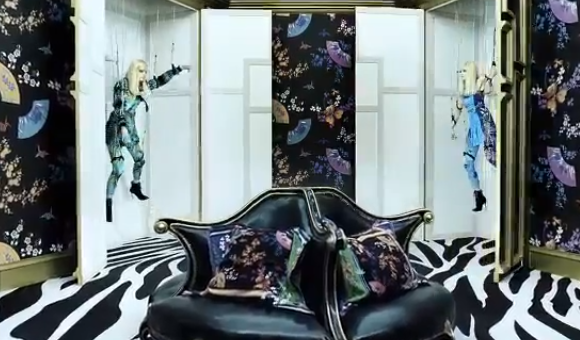 We brought you the Versace for H&M behind-the-scenes video a few weeks ago, but now we have the real thing for you to feast your eyes on.
When we saw the teaser, we knew the commercial was going to be a bit unconventional, slightly kooky and like nothing we had ever seen before – and boy were we not wrong!
We can only really encourage you to see it for yourselves, because trying to explain what happens, and more importantly, how and why, would confuse you even more.
In a nutshell, you can see Lindsey Wixon and Daphne Groeneveld seemingly working in a factory-like environment, with the models running around on hamster wheels and conveyer belts in a robotic fashion. It gives off an 80s arcade game vibe too, but we have to say it's nothing like we've ever seen before, which we think was the point. Job well done, Versace for H&M team!
Perhaps best of all though, is Donatella's appearance at the end, where she utters the words: "my house, my rules, my pleasure."
Spine tingling stuff – enjoy!