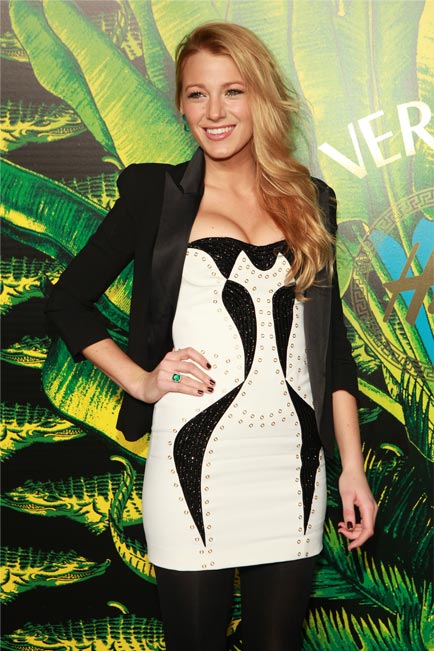 Another thing we cant seem to get enough of lately is the upcoming Versace for H&M collection, which launches on November 17th!  To celebrate and generate even more hype for the collection, Versace for H&M put on a stellar fashion show in New York, which was attended by a very hot bunch of A-Listers.  
Blake Lively, Chace Crawford, Jessica Alba, Selma Blair and Uma Thurman were among the star-studded guests to watch the collection parade up and down the golden catwalk and of course, watch legendary Prince and Nicki Minaj perform their hearts out at the after-party.
"It was the perfect evening, so glamorous and special," said Donatella Versace. "I loved celebrating the launch of Versace for H&M here in New York, an iconic city in which to showcase this iconic collection. Now I cannot wait for it to finally reach stores and be available to the world."
Believe us when we say that we too cannot wait. The collection will be on sale in over 300 stores worldwide and online from November 17th.
[nggallery id=123]