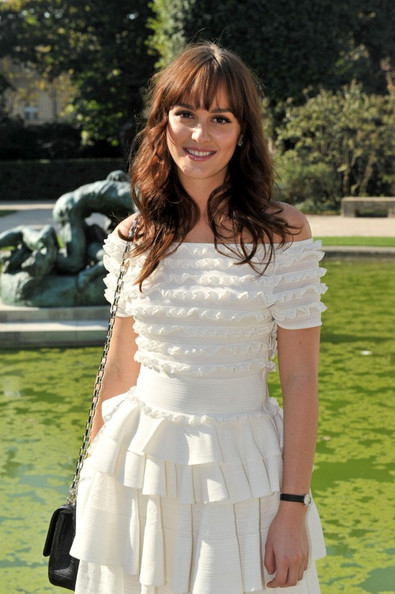 To commemorate the first episode of the fifth season of Gossip Girl airing in the UK last night, Leighton Meester is all we can talk about this morning. 
Her character Blair Waldorf, the daughter of a fashion designer and of course, currently a princess-to-be, is hailed for her impeccable wardrobe. But what did the actress have to say about her own personal style?
"My biggest fashion tip is take something really basic and make it your own," Leighton told Look magazine. "You could be wearing jeans and a T-shirt but if you add heels that are your style, they completely change your outfit. It's the same with a little black dress – if you add an awesome necklace or a headscarf or a bag, that makes it special."
We have to agree with the lady, accessorising really does make everything better! As well as a good accessory, Leighton loves a good high heel.
"My essential fashion item is a great pair of heels. They just give you that extra oomph."
The 25-year-old actress is used to being draped in the finest couture as it literally come off the runway, but she revealed that she feels her sexiest in casualwear.
"I can feel sexy in jeans and a T-shirt. Not trying to be sexy is really sexy. I actually think I'm prettier without make-up. It's just about accepting what you love about yourself."
Well, if the casual look is good enough for Leighton…