The  brands showing on day 2 of Milan Fashion Week had a lot to live up to, given the bold collections presented by Alberta Ferretti and Gucci on the first day, but we think they managed to hold their own! 
Day 2 brought the likes of Fendi and Prada to the Milan catwalks, both of which seemingly tried to outdo each other in terms of presentation.
At Fendi, the models had long, pure white eyelashes reminiscent of angel's wings and urban style braids that went down and across their heads, while the Prada models had dip dyed hair ends, which makes us quite happy as we loved the trend the first time around.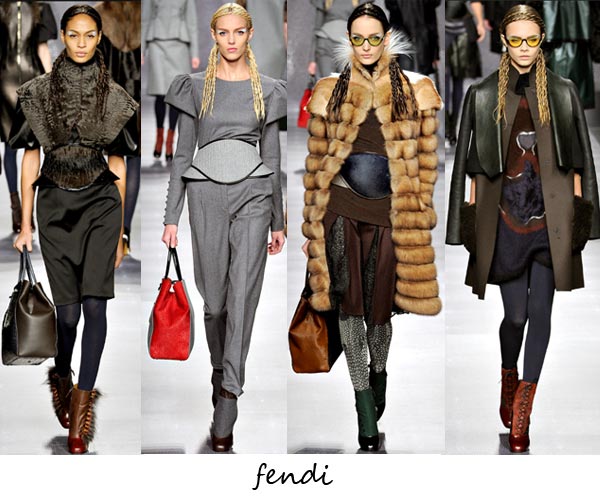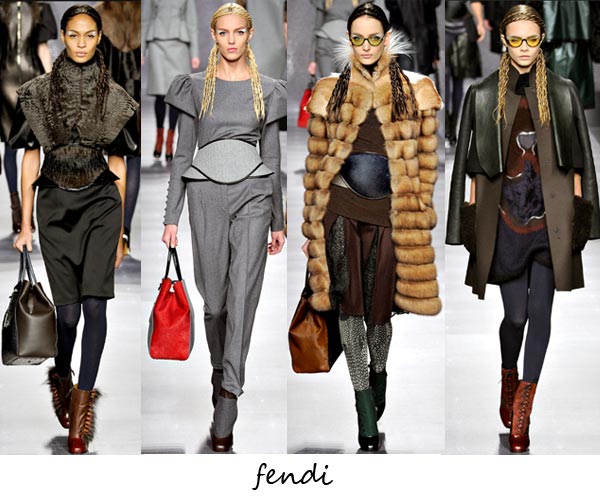 Karl Lagerfeld went for a tribal warrior look comprised of predominantly earthy tones for the Fendi autumn/winter 2012 collection, which was surprisingly more instantly wearable than we would have expected.
Like Roksanda Ilincic and other designers, Miuccia Prada went for a rich, purple theme which was made evident even before the models came out, due to the colour of the runway. It was gothic, feminine, layered and ever so slightly psychedelic!