Milan Fashion Week has presented us with some killer collections this season, many of which came from the fifth day! Dolce & Gabbana, Marni, Missoni and Salvatore Ferragamo were some of our favourites that floated down the runways of Milan yesterday, and we think you can see why judging by the pictures.
Salvatore Ferragamo went dark, sexy and almost bondage-like this season, with a slight romantic twist towards the end of the show. There was an abundance of leather, lace and military-style cuts and structures, which contrasted nicely with the flowing nature of the skirts.
We predict long-time Missoni fan Leighton Meester will be all over the latest collection – and hopefully her Gossip Girl character Blair Waldorf will fancy a few pieces from it it too! We loved all the knitwear which came in a variety of shapes, sizes, textures and structures, not to mention the signature Missoni print that has made the brand what it is today!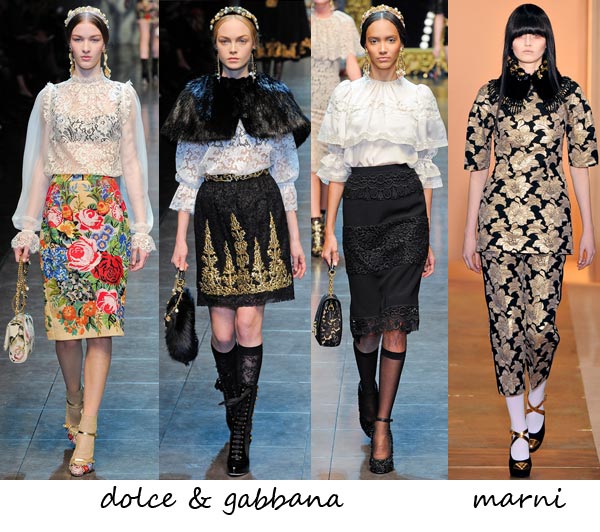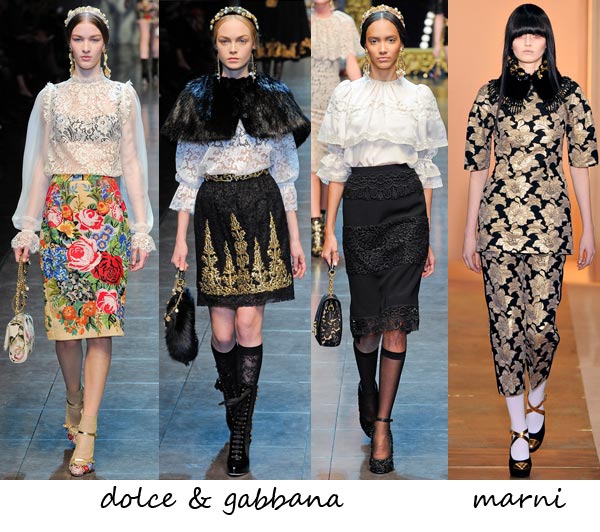 Marni definitely tried something new this season; gone were the trademark zany prints (bar a few exceptions), colours and relaxed silhouettes, with reserved, oversized, heavily structured pieces taking their place instead. It's ok though, you still have the upcoming Marni for H&M collection to get your paws on if you prefer old school, print-tastic  Marni instead.
Dolce and Gabbana gave us everything we expected and wanted – and even that little bit more! Perhaps it's because Domenico and Stefano don't have their D&G line to distract them from the mainline collection anymore, but something definitely clicked and as a result, we were presented with one of the best collections we've seen from the pair since the beginning. Quite a bold statement, but we think the collection supports it, don't you? Magazine covers and editorials love a bit of Dolce and Gabbana, and we don't think it'll change after having seen this collection. Watch this space!