Before the fashion elite packed their bags for Paris yesterday, they still had two final shows to attend to complete their Milan Fashion Week experience… and those shows were none other than Roberto Cavalli and Giorgio Armani.
Both designers already got a taste of the Milan catwalks this season, as they showcased their respective Just Cavalli and Emporio Armani lines a few days ago, but now they had the added pressure of ensuring MFW went out with the same bang it started with. Not an easy task by anyone's standards, but we think they handled it pretty well!
We're going to go out on a whim here and say that Giorgio Armani wanted to present a sartorially different collection from his dark and moody Emporio Armani line, which is a goal he definitely achieved. Channelling the Austin Powers movies, the collection was bright, in your face, psychedelic and eccentric, and featured a mish-mash of prints, textures and colours – not to mention the hats that jazzed up nearly every look on the runway!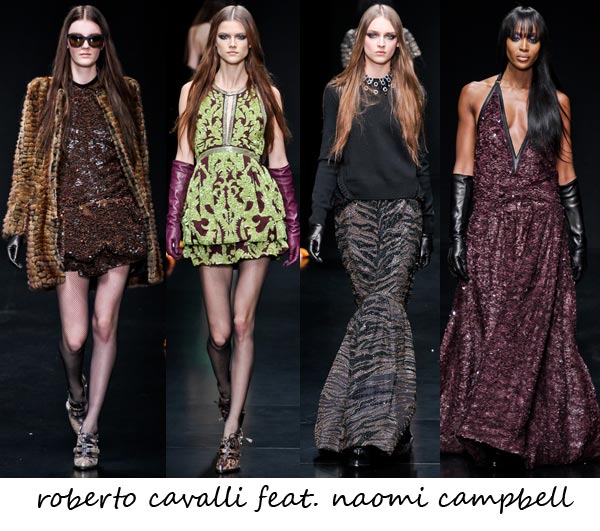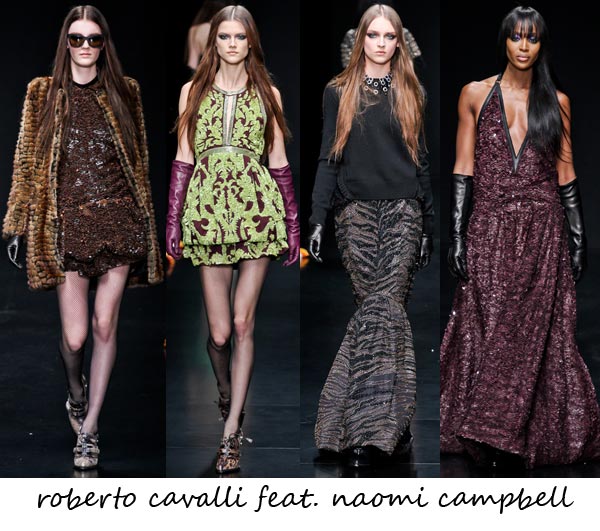 The big guns were well and truly out for Roberto Cavalli too, as the designer brought back ultimate supermodel Miss Naomi Campbell to show the final look from his collection, which we bet received a lot of cheers from the audience. Roberto Cavalli also ditched the dark theme that a lot of designers went for in Milan, and instead stuck to what he knows: colour and print – and lots of it!
The collection was rich and sumptuous, with the leather gloves and bohemian inspired hair and make-up complementing the jewel tones of the garments beautifully. But of course, he saved the best 'til last… the gorgeous plunging beaded gown worn by Miss Campbell is no doubt going to get a few red carpet outings!
These two collections were definitely a great way to end Milan Fashion Week on a high note… now onto Paris!