Last Updated on 12th June 2013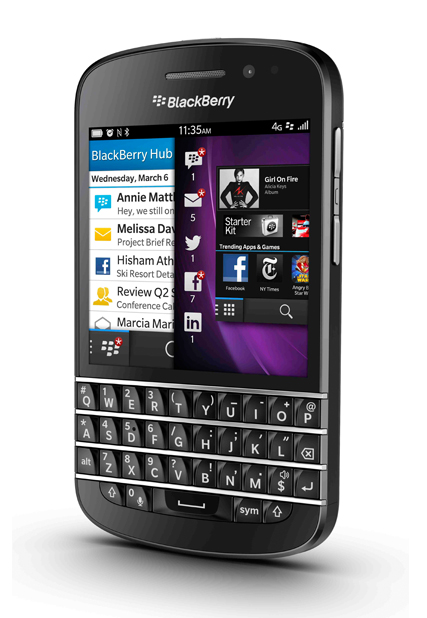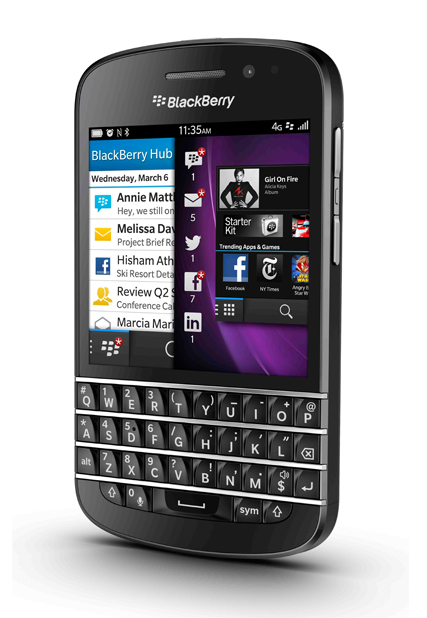 The brand spanking new Blackberry Q10 was exclusively unveiled at Selfridges last week, and we were lucky enough to attend the prestigious event and check the device out for ourselves.
It's only just hit the market, but we predict it'll be a big hit with fashionistas, business users and technology lovers alike.
If you like your handheld device to come with an actual keyboard, then you're in luck, as the Blackberry Q10 keyboard has been reengineered, and if you ask us, it's better than ever. Say goodbye to awkward auto-correct typos!
Business users can manage their meetings quickly and efficiently, as well as access important documents on the move, access the internet at lightning speed, and be assured that all data is safe and secure in the process.
What else can we say to sing this phone's praises? You don't need to be a professional photographer to take stunning pictures, as the Blackberry Q10 comes with "camera time shift mode" which in layman's terms means you can move the pic backwards or forwards in time which will help you get the perfect shot. Perfect for capturing those super-fast models on the catwalk, and totally ideal for snapping your friends on girls' night out!
Additionally, you'll be able to view all images in stunning quality (whether it's pictures you capture with the phone's own camera or are just flicking through the latest hot-off-the-catwalk pics after Fashion Week) thanks to the 3.1 inch OLED touch screen, and share them with the BlackBerry Tag (with NFC technology) – basically sending and receiving data has never been easier!
Click here to find out even more about this revolutionary device – we could go on for hours! The Blackberry Q10 is available to buy at Selfridges for £579.99.