Last Updated on 19th October 2013
With the nation in the grip of Jubilee fever, we couldn't think of a better way to get to grips with our celebration wardrobe than to take direct inspiration from the very lady at the centre of our extra holidays, good old Queen E!
Celebrating 60 years of reign, Her Majesty must surely be in a pickle picking her outfit for next week's celebrations. But as we all know, Liz never lets us down in the style stakes – she was championing ladylike bags and pastels way before SS'12, didn't you know?
Looking to the past and present, we've taken two looks from Queen Elizabeth's fashion archives we think define her style, and, can also me translated easily into a modern version for all you pretend-ladies-in-waiting to try out!
Check out our style tips on how to enjoy regal glamour without marrying into royalty…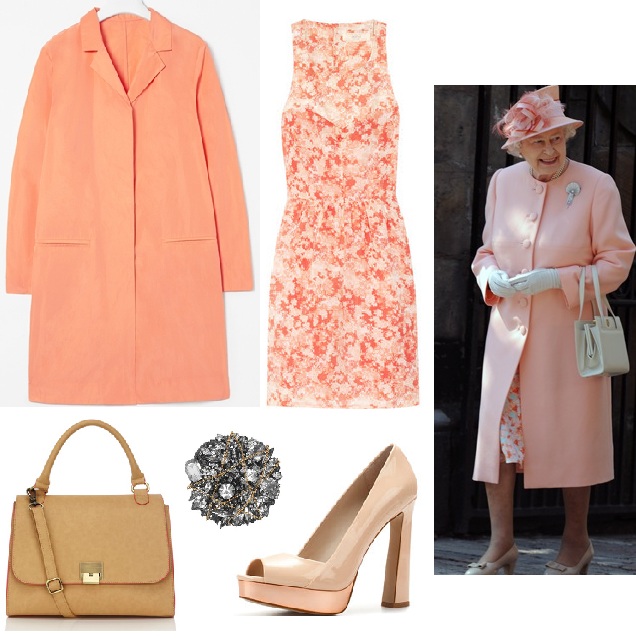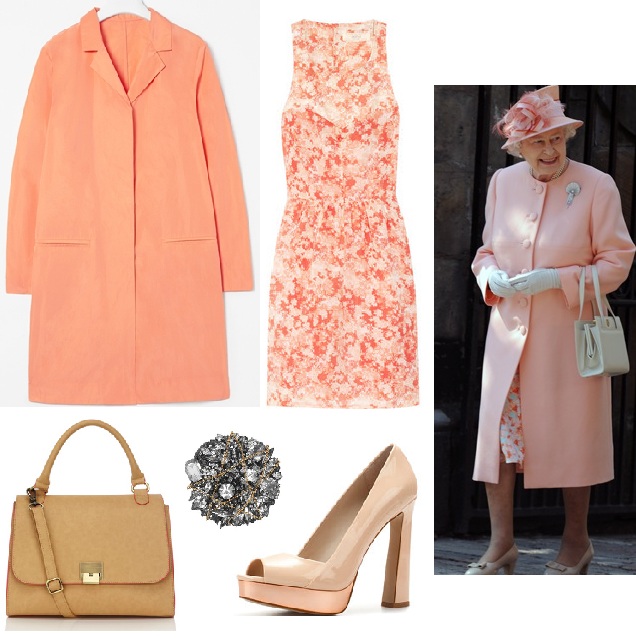 Neon coat, £99, Cos; Vanessa Bruno Athe Printed cotton and silk-blend dress, £160, Net-a-porter; Formed handheld bag, £36, Oasis; Erickson Beamon Barbie gunmetal-plated Swarovski crystal brooch, £545, Net-a-porter; Platform pumps, £39.99, Zara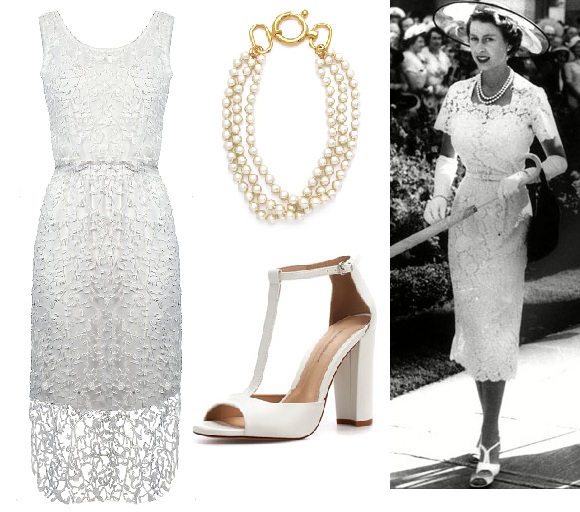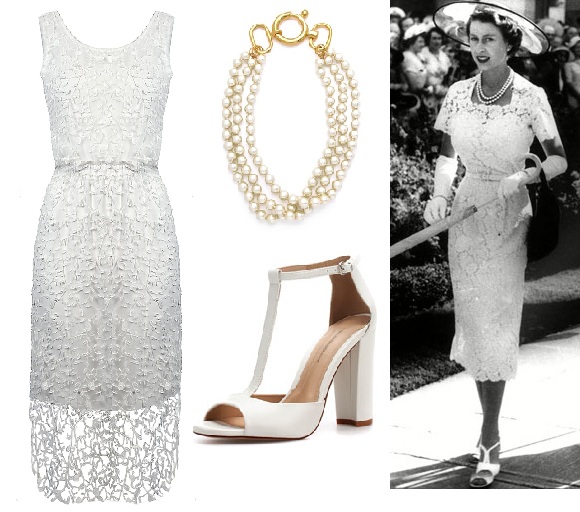 Alice + Olivia Rozzi Lace Sleeveless Dress, £410, Oxygen Boutique; Fallon Jewellery Classique Triple Gold Pearl Necklace, £132.27, shopbop; T Bar sandals, £49.99, Zara