For an impressive sixth consecutive year, Tommy Hilfiger has teamed up with Breast Health International to launch a limited edition handbag that raises money and awareness for breast cancer.
"I am very proud to be partnering with Breast Health International for a sixth year," Tommy Hilfiger said in a press release.
"The annual limited-edition collaboration is a great way for us to engage consumers in raising awareness and funds for this important initiative. We are excited and honored to welcome Charlotte Gainsbourg and Drew Barrymore in support of this year's campaign."
Yep, as Tommy said, the BHI campaign features Anglo-French singer and actress Charlotte Gainsbourg posing in some stunning pictures lensed by none other than newly-wed yummy mummy Drew Barrymore. Impressive stuff, huh? We love the behind-the-scenes picture of the three of them below, too!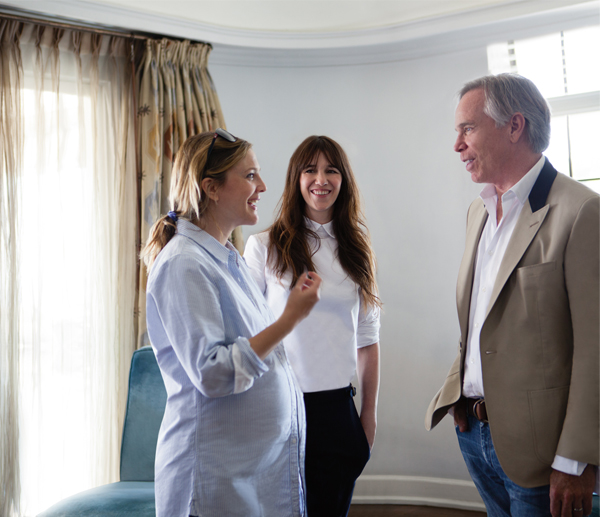 Charlotte follows in the footsteps of Renee Zellweger, Helena Christensen and Milla Jovovich (among others) as a celeb ambassador, and we think she's done a cracking job so far!
Do you like this year's campaign? You can get your hands on the lovely piece of arm candy from selected Tommy Hilfiger stores right now!