Is there anything British super-brand Burberry can't do? We think not.
Stellar front row line-ups; trailblazers of new social media and 'real time' strategies and putting out desirable collections season after season – Burberry really is the complete brand package.
So, when I was given the opportunity to test out a few makeup products from Burberry's A/W'12 range, admittedly I did an excited back flip in my head.
A long time fan of their classic trenches, iconic check print and the British definition of polished insouciance the brand promises, I frankly couldn't wait to sample some Burberry on my face!
Trying out the Sheer Eye Shadow, Lip Velvet and Lip Cover, here's what I thought:
Sheer Eye shadow in Dark Sable No.23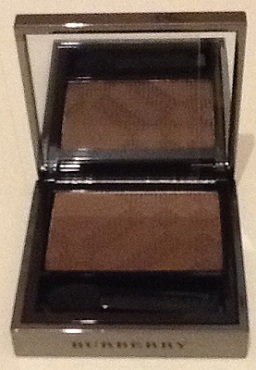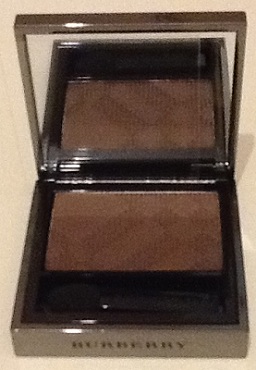 Slick embossed check design packaging aside, the Sheer Eye shadow in Dark Sable No.23 claims to act an 'eye enhancer', which I realised soon after applying the colour to my eyelids. My eye colour lingers somewhere between hazel and light(ish) brown, and a slick of this shade made my eye colour pop.
The texture was silky, almost creamy upon application, and as I applied it without eye shadow primer, I was surprised that it lasted up to 5 hours before it began to crease and fade (I actually timed the application!). The colour is surprisingly light (hence the 'sheer') and didn't give me the bruised eye look most dark eye shadows do. I would definitely use this product for a light slick of daytime colour.
Lip Velvet in Redwood No.304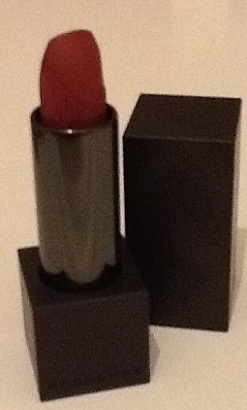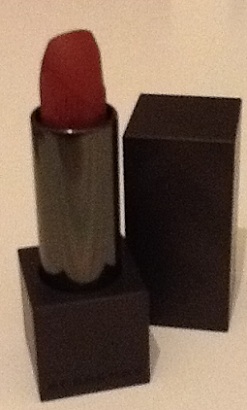 I found Redwood No.304 to be the perfect autumn lipstick shade, thanks to its warm, woody tone, and found that, although it has a matte finish, it didn't dry out my lips. The lipstick formula contains triglycerides and wild rose for hydration, and considering I wore this lipstick to a meeting (where a lot of talking took place), the colour barely faded.
The colour slides onto lips with ease (although I used a lip brush, too, for precision), and I didn't really need much. I also tried the dab-on-with-finger approach, and found it gives a more natural, winter-bitten flush of colour. Not the biggest fan of matte lipsticks, but the Lip Velvet was a pleasant experience.
Lip Cover in Sepia Pink No.32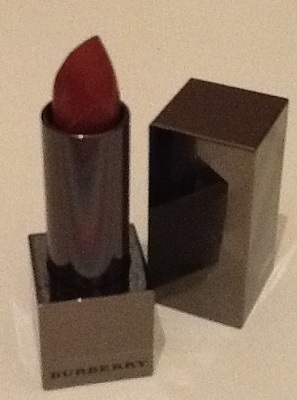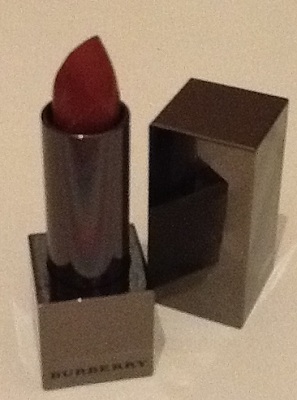 The snazzy, metallic, Burberry check print packaging was an instant winner, and both Burberry lipsticks came with a magnetic lid that ensured it wouldn't fall open in your makeup. Nifty! Because of its softer formulation, I trialled the Lip Cover out at a dinner party (where major eating and drinking took place, I'll have you know) to see how coverage fared to the Lip Velvet.
The Lip Cover contains nourishing oils, so it helped that my lips remained hydrated throughout the evening, and I found that after downing three courses and a few drinks, the reddish pink colour still clung to my lips. Throughout the evening, I retouched my lipstick once (after the meal) and found that by the time I got home, I could still see the pigment on my lips. Although the coverage wasn't as strong or long lasting as the Lip Velvet, I'd choose Lip Cover out of the two. This is the perfect on-the-go lipstick option.
(All featured products retail at £22.50.)