Last Updated on 12th May 2017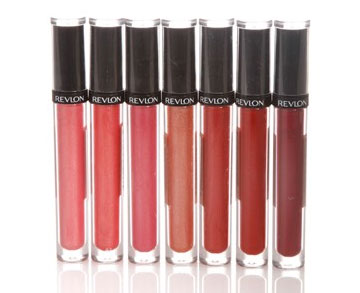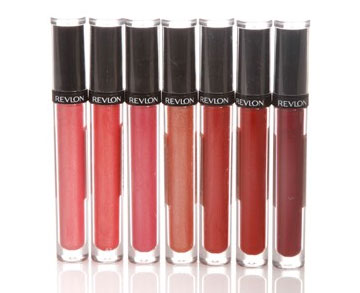 Generally, I'm not a fan of long-wear lipsticks.
I've tried many of them in the past, mainly during a misguided but fun period as a goth. Dark lipstick was essential and at the all-night rock clubs I used to frequent long wear was the only thing that would do. Getting back on topic, I think I can rank the things I most dislike about them in this order.
– In at number three, the fact that you have to remove a layer of skin just to get the bloody things off , it hurts and it takes too long.
– At two, most brands make you carry around an extra stick of gloss or moisturiser, which is just one more thing to get lost in my bag.
– And in top position, how much they dry your lips out. It may be even and lasting coverage, but if your lips look and feel like Dot Cotton's then what's the point?
The good people of Revlon clearly have the same gripes, if not the same experience of testing them whilst laced up into an 18-inch corset and dancing to Sepultura. Their much advertised Colourstay Ultimate Liquid Lipstick claims to provide comfortable, food-proof wear for 12 hours with a conditioning top-coat built in. No dry lips, no need to carry around any extra chap sticks.
I road tested them on an indulgent Saturday of eating and drinking. The colour goes on evenly, if a little too heavily. The ten shades the gloss comes in are quite bold and I found myself dabbing off the excess to slightly mute the colour. There's nothing worse than looking like you have coated your lips in nail varnish, again another problem of some long-wear products. It also helped to dab a little lip balm just after first application to take away the initial stickiness of the gloss.
The colour did last, but I did find it slightly muted after a few hours, but to a really beautiful finish. Thankfully there were no dry lips and no need to add extra gloss or soother. A slightly metallic finish gave the colour depth, so big thumbs up for that too.
The colour lasted way, way beyond the 12 hours claimed, and stayed totally comfortable. It's the type of gloss you can put on and then totally forget it's there. And aren't they the best kind?
Revlon Colourstay Ultimate Liquid Lipstick costs £6.80 and is available from Boots and Superdrug.