A few weeks ago we told you that a host of designers – the likes of which included the wonderful Jenny Packham, Henry Holland, Matthew Williamson and Stella McCartney among others – would be creating one-of-a kind dog outfits aid of the Battersea Dogs and Cats Home.
Well today we have a bit of a Friday treat for you, as we managed to get a hold of two of the outfits that will be paraded down the dogwalk on November 8th, and they come courtesy of Jenny Packham and Matthew Williamson. What do you think?
The above dog is the gorgeous 4-year-old Frankie the Beagle modelling a Jenny Packham coat, which according to the designer, was a "development from a costume made for Dita Von Teese and is a Doggy 'multi coloured dream coat' made for a trip to Doggy Eden."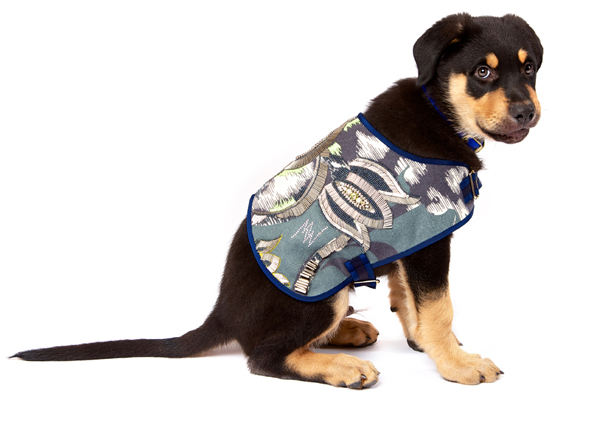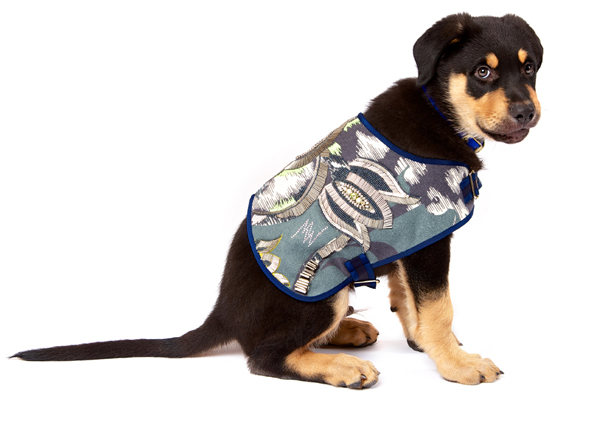 Isn't that precious? And of course the dog right above – Cree the Rottie cross puppy – is modelling a Matthew Williamson original. "My muse was my American cocker spaniel, Coco," Matthew said. She is very chic!"
We bet she is! Stay tuned for more of the fab dog costumes when we get them!