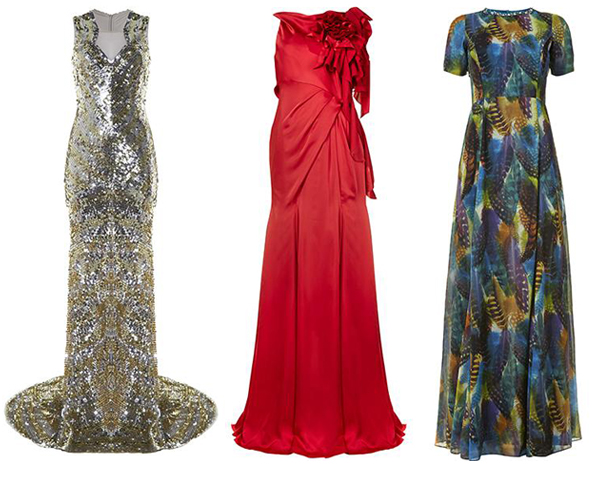 Debenhams is turning the big 200 later this year, and it's celebrating the epic milestone in style! We wouldn't expect any less!
The department store has enlisted the help of its hot designer pals – from Julien Macdonald to Matthew Williamson to many more – and will be launching a limited edition full of truly drool-worthy pieces.
Coincidentally, this year also marks the 20th anniversary of the popular Designers at Debenhams range, so that's even more cause for celebration!
"We are thrilled to be offering our customers a chance to commemorate this momentous anniversary with a collection from our most influential designers", said Debenhams Chief Executive Michael Sharp. "We are very excited about what the next 200 years will bring and our Designers at Debenhams concept continues to grow."
The limited edition collection includes a stunning Star by Julien Macdonald sequin dress, a sexy red No 1. Jenny Packham frock , and a full-skirted floral dress gown Butterfly by Matthew Williamson, all of which you can see in the picture above.
There's also a fabulous selection of winter coats and bags in the collection too, so there really is something in there for everyone.
The 200 year collection will be available in limited stores nationwide and online from October 28, with prices ranging from £12.50 to £299.
Email 200yearcollection@debenhams.com to add your name to the waiting list. Yes, there's a waiting list!