Last Updated on 30th October 2012
[noskim]
Halloween night is nearly upon us, so we're hoping you've got your big, bad, scary costumes sorted for a chilling evening of Trick or Treating and all-round ghoulish behaviour.
If you're still stumped for outfit ideas though, don't worry, it's not too late for you to get involved. We're here to save the day by giving you some last-minute ideas so you don't miss out on the festivities. Oh and if you'd rather be more gorgeous than ghoulish, don't worry – we have that covered too as we've selected some of the sexiest costumes around. You're welcome!  In no particular order, here's our top 5 list of last-minute Halloween costume ideas:
Cruella de Vil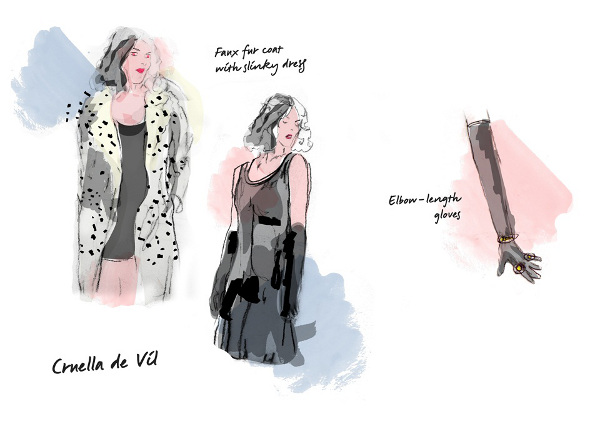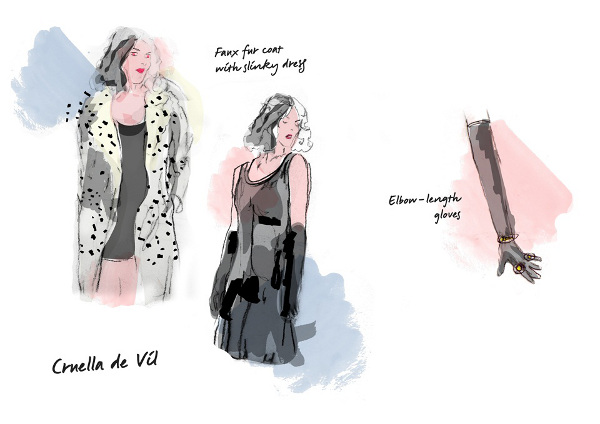 Is there anyone more evil than the puppy-snatching Disney villain?
You'll need:
A sexy dress – preferably black or white
The biggest, most dramatic faux fur coat you can get your hands on
Spray in colour for the black side of your hair, and talcum powder or dry shampoo for the white side.
Eyebrow pencil to create sharp, menacing brows and a fresh coat of bold red lippie!
Cat woman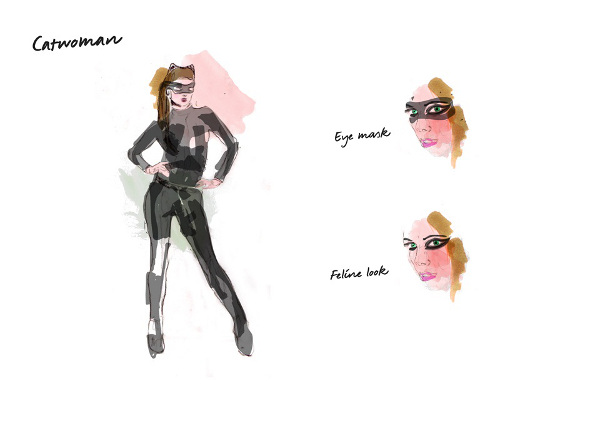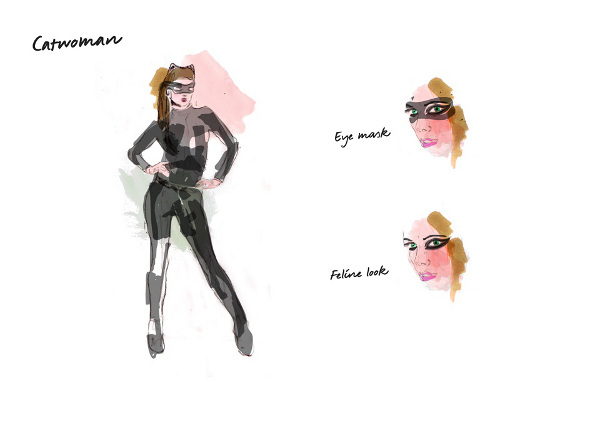 A failsafe sexy option; and you don't even have to get your Jessie J on and brave a camel-toe-inducing skin-tight catsuit!
You'll need:
Black leggings
A black polo neck jumper
Cat ears – make your own with an old headband and felt triangles
Don't forget lashings of liquid eyeliner for those sexy feline eyes
Bride of Frankenstein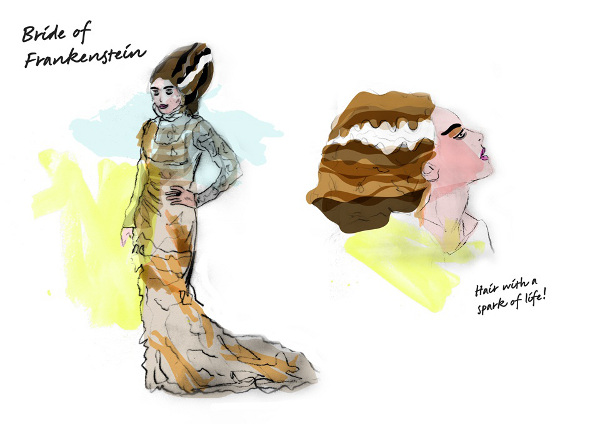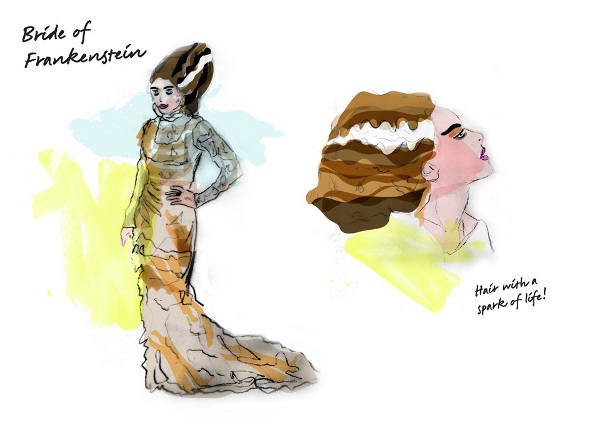 A Halloween classic! Gives you the chance to embrace your feminine side too!
You'll need:
A pure white dress
Bandages to wrap around your body
A teasing comb to make your hair wild, frizzy and scary!
White powder/pale make-up for your face (talcum powder works a treat!) and dark eye-make up!
Elvira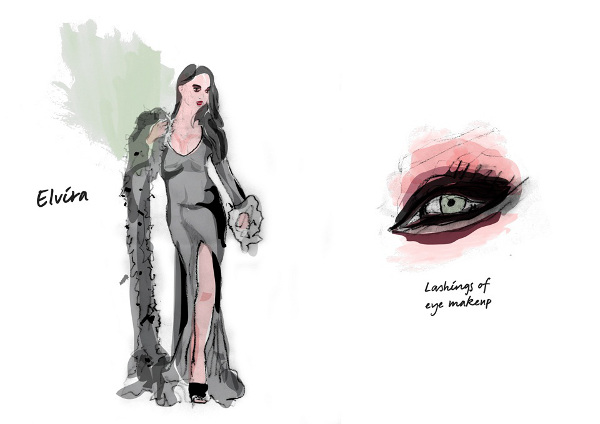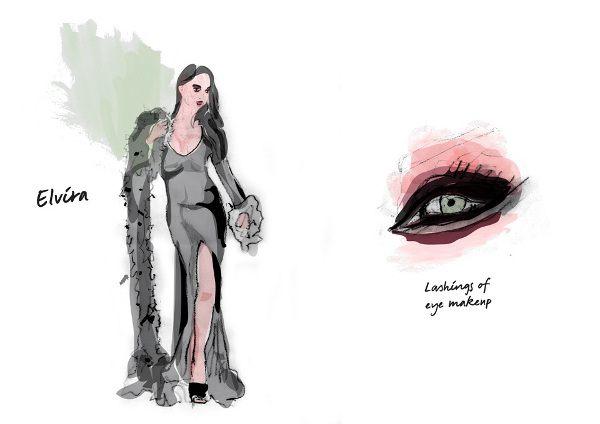 Another sexy option that you can only really get away with on October 31st
You'll need:

A long black skirt (cut a thigh-high split in it if you dare!)
A low cut top with long sleeves; attach some torn black material to it for the jagged Elvira look
More dark eyeliner than you can shake a stick at. Pencil and liquid eyeliner at the ready, topped off with some purple and black eyeshadow for good measure
Dark blusher to sweep under your cheekbones to make them higher and more prominent than ever
The White Witch of Narnia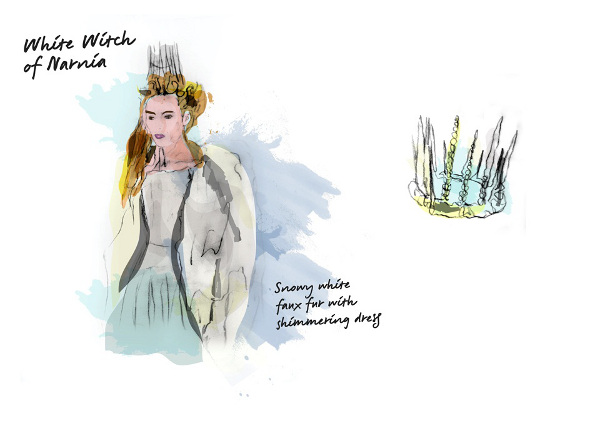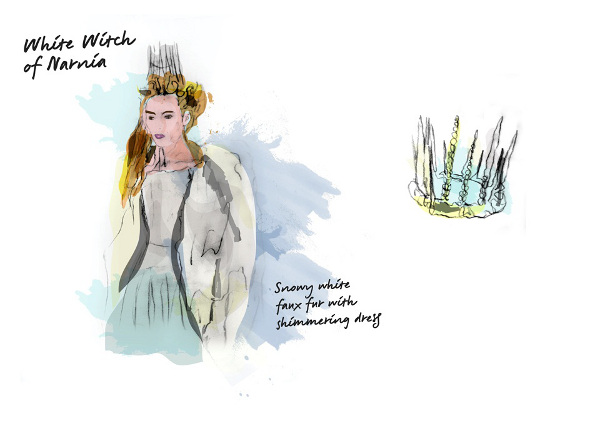 Who says you have to go dark to get into the Halloween spirit, eh? This one's for all your blonde beauties!
You'll need:
A cool, icy coloured dress. Pale blues and whites would work best!
A pure, chunky faux fur bolero or an oversized scarf in a similar colour
Silver accessories – fashion a silver crown out of a chain, or just go for a big silver hair accessory
Pale loose powder for your face, and don't forget to go over your eyebrows with the powder to make yourself look as hauntingly white as possible
Images courtesy of Simplybe.co.uk
[/noskim]