Insane amounts of love for the December cover of InStyle UK featuring the gorgeous 18-year-old Dakota Fanning. The child actress really has blossomed into a beautiful young woman and we're thrilled to see how far she's come over the years. She is looking gorgeous in a white-as-snow Chanel Resort 2013 dress, and the Christmas vibe is very evident with her angelic blonde hair and minimal make-up.
And it looks like Dakota has a smart head on her shoulders too, as she speaks out about her part in Twilight: Breaking Dawn Part 2 and also about the media's obsession with good pals Kristen Stewart and Robert Pattinson.
"Everyone thinks they have the right to, you know, publicise the struggles and sadness and heartbreak and all of that," she said. "It's like, 'Why do you think you are the authority to judge people's experiences?'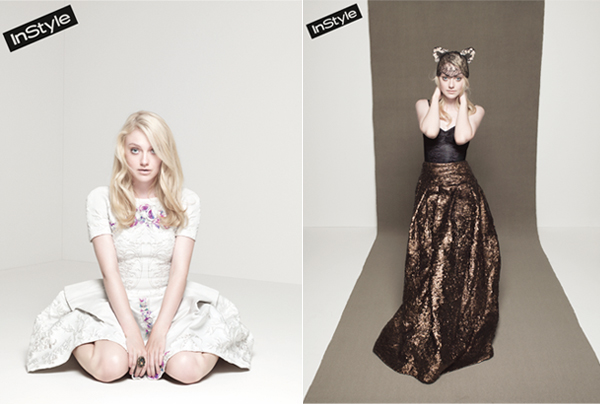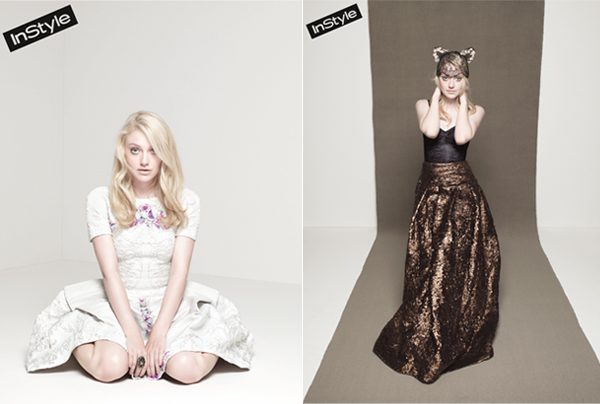 As well as sticking up for her friends, Dakota also reveals a little bit about the plot of the latest Twilight film…
"There's a sequence in it that will really trip people out," she said. "It's so crazy! They'll be shocked. But they'll recover. You'll see."
Oooh, the tease! We can't wait to see it!
If you love what you see so far, make sure you check out the behind-the-scenes video right here. You can see more pics and read the rest of Dakota's interview in the December issue of InStyle UK, which hits newsstands this Thursday.
[Images c/o Karen Collins/InStyle]