Last Updated on 8th January 2013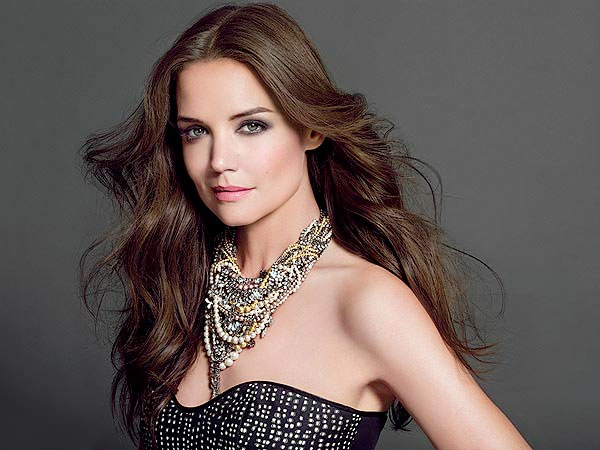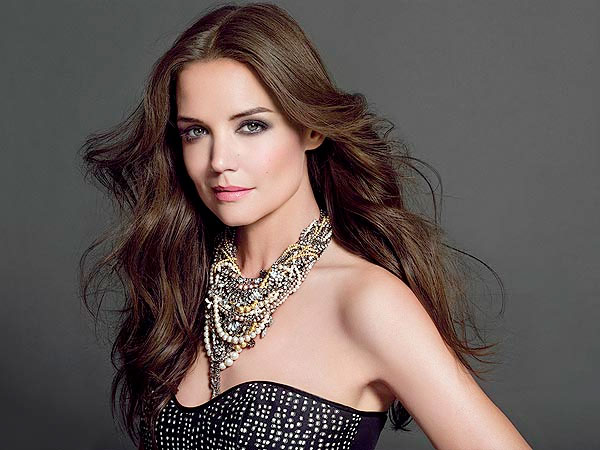 It's been so long since it was announced that Katie Holmes would be the new face if Bobbi Brown that the ad campaign above almost took us by surprise. Almost…
It's nice to see Katie back in the spotlight again for something other than her personal life, and a sparkling Bobbi Brown campaign is a great way to remind people that you're not going anywhere! Being the magpies we are, we did however get rather distracted by Katie's fierce and fabulous neck candy… although we quickly reminded ourselves to check the make-up too. Flawless, as we predicted!
Katie is sporting a seductive sexy smoky eye, as well as a fresh-faced base and pretty pink lips. The brunette tousled waves are spot-on, too. We're happy with the ad campaign – and it looks like Katie was pretty pleased with her new role too…
"Her color palettes aren't extreme, so when I first started wearing makeup it felt comfortable and I didn't feel like I had too much on, which can happen," she said in a statement.
"I really like her philosophy that makeup makes you feel beautiful. You're already beautiful, but it makes you feel stronger and better."
Katie doesn't need to sell Bobbi Brown Cosmetics to us, we're already sold! Is Ms Holmes a great brand ambassador? You loving her ad campaign?