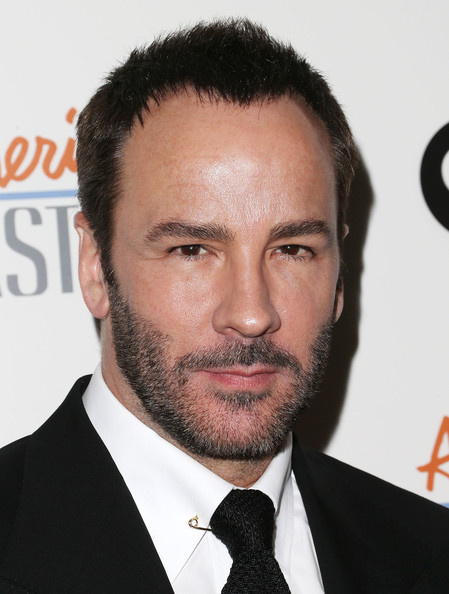 Looks like Tom Ford will be pulling out all the stops for his upcoming autumn/winter 2013 collection debut at London Fashion Week.
He's definitely upping the ante this season as the Texas-born designer, who usually tends to showcase his work in small and intimate surroundings with only a few lucky people in attendance, has spoken of his desire to invite between 500 and 1000 people to the show. Blimey!
"This is going to be for 500 to 1,000 people. Photographers, bloggers – a regular, real show," he said. "I want to show in London because I now have 100 stores worldwide. The company has jumped and I can no longer service the stores by not showing. So I have to love it and embrace it.
"I hope it works here, because my dream goal is to raise my children here," he said about London. " I'm very old fashioned, When I was little, I was brought up to say, 'Hello, Mr Ford', 'Hello Mrs so-and-so', 'Sir and ma'am'. I want that for my children… I'm only here 180 days of the year, but I like the humour, the formality, the manners, the irreverence in England."
We literally cannot contain our excitement… especially at that "bloggers" comment. We'll be waiting eagerly by the letterbox when the invitations get dished out!