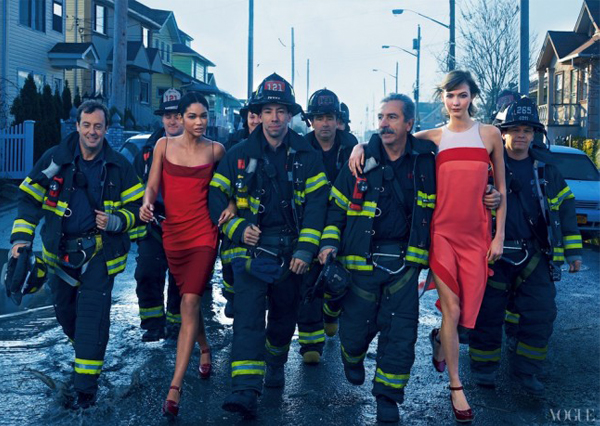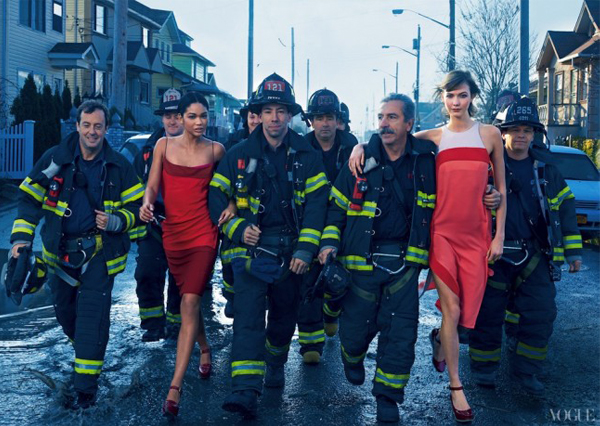 The fashion world has tried to do its part for the victims and heroes of the Hurricane Sandy super-storm which affected America's East Coast, with the Vogue/CFDA Fashion for Sandy relief auction raising an impressive $1.7 million for the cause.
Vogue has now gone one step further by honouring the heroic emergency response teams through a stunning editorial photographed by Anne Wintour fave Annie Leibovitz in the brand new February issue.
Models Karlie Kloss, Arizona Muse and Chanel Iman can be seen posing with members of the NYPD Special Ops, as well as Bellevue Hospital nurses, FDNY firefighters, US Coast Guard servicemen, and more equally as heroic people.
We think the pictures are sensational as they are not only beautiful to look as far as fashion magazine editorials go, but they really do a great job of highlighting Hurricane Sandy on a personal level, which the readers will hopefully be able to identify and empathise with. Do you think the mag handled the issue well or could things have been a bit more sensitive?