Last Updated on 14th January 2013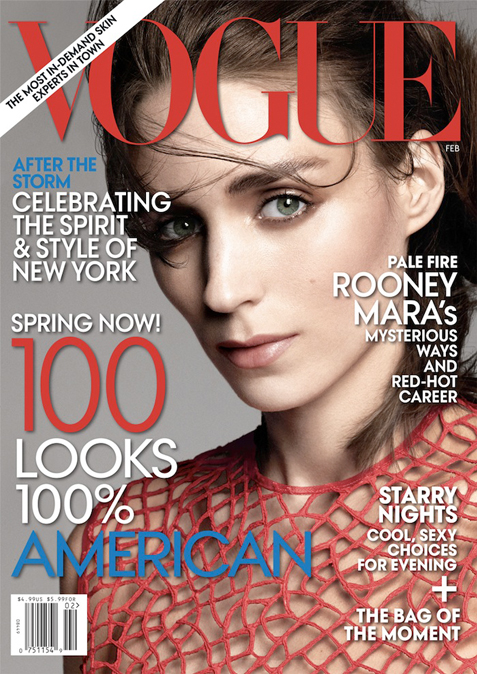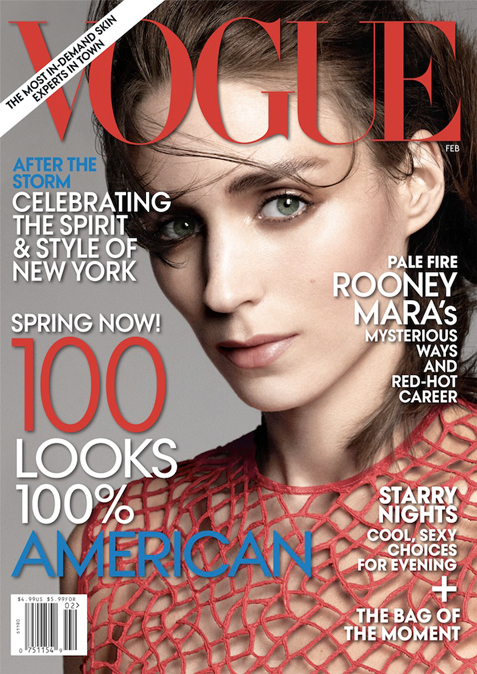 Finally, the American Vogue February 2013 cover has been released, and you'll never guess who's on the cover… it's only Rooney Mara!
We feel ashamed to say it, but we momentarily forgot about Rooney Mara, which is strange because this time last year the actress was all over the red carpets having her well-deserved moment in the spotlight during awards season. We're glad she's back though, so big thanks to Anna Wintour for putting the wheels in motion, and to David Sims for taking the stunning pictures!
As much as we love Rooney and the fact that she is on the fashion Bible front cover once again, we aren't hugely thrilled with the main image or the fact that her beautiful face has been covered with all that writing. Especially since we also checked out some of the editorial images (see below) and were blown away by how naturally beautiful – and somewhat innocent – she looks. She's definitely come a long way since the Girl with the Dragon Tattoo, and the difference between this cover and her previous one for the mag is conclusive proof of that!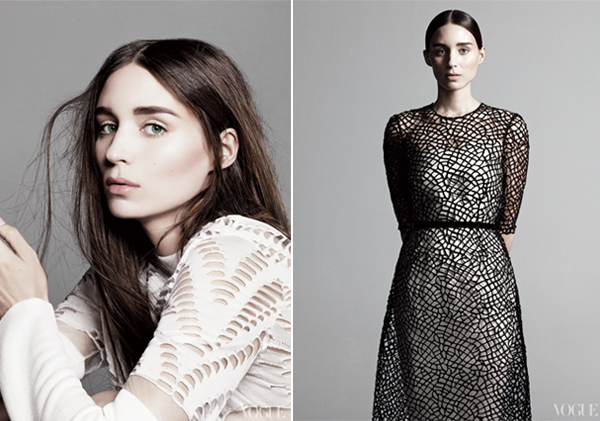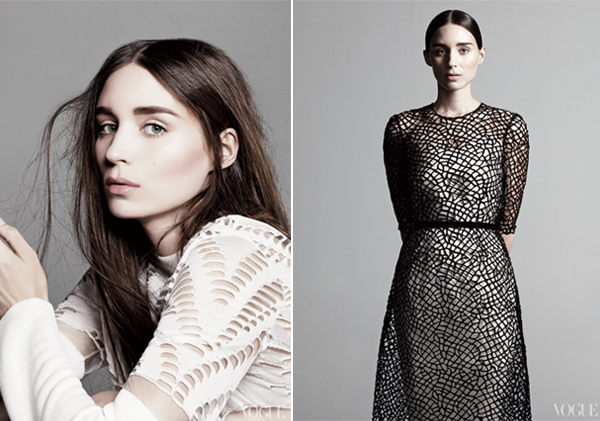 Click here to see Rooney pose in some gorgeous garments from the likes of Calvin Klein Collection, Helmut Lang, and Alexander Wang, and to check out some sneaky peeks from her interview.