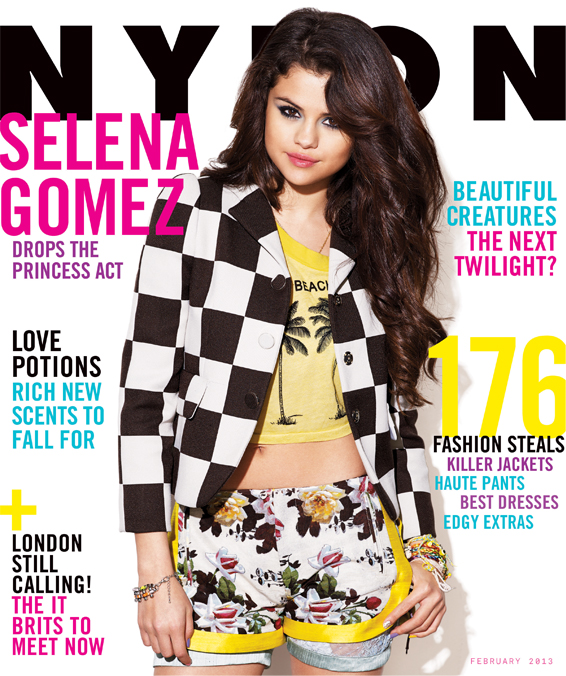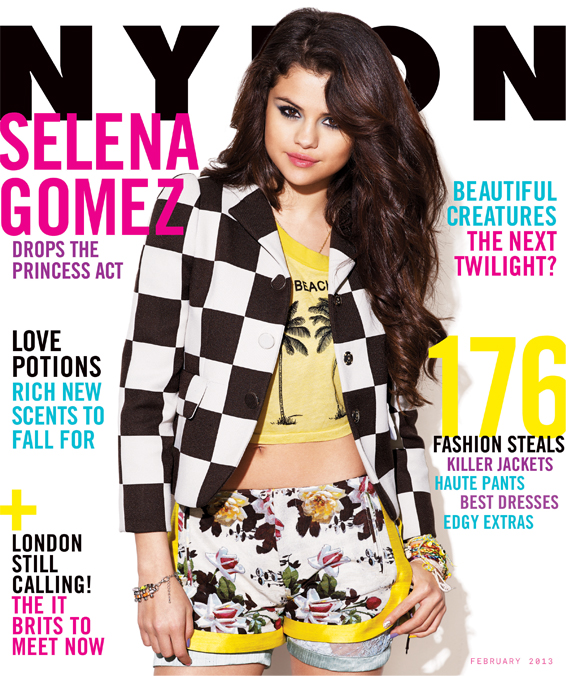 Whether it's her on/off relationship with Justin Bieber, her friendship with Taylor Swift, her acting career, or her presence in the fashion world (no prizes for guessing which one we're most excited about), there's no denying that Selena Gomez is hot property.
And with her new movie Spring Breakers coming out soon, it doesn't surprise us to find her gracing the front cover of a magazine… in fact, Selena has two separate covers for Nylon's February issue. You can see the other one at the bottom – which one do you prefer?
As well as making loads of girls jealous with her beauty, Selena also chats to the mag about the paps, her everyday life, and how she's "lucky" to have Taylor Swift in her life.
"We both experienced the same things at the same time," she said about Taylor Swift. "But we've never once talked about our industry. She just became the person I'd go to for an issue with my family or boyfriend. It's so hard to trust girls, so I'm lucky to have her."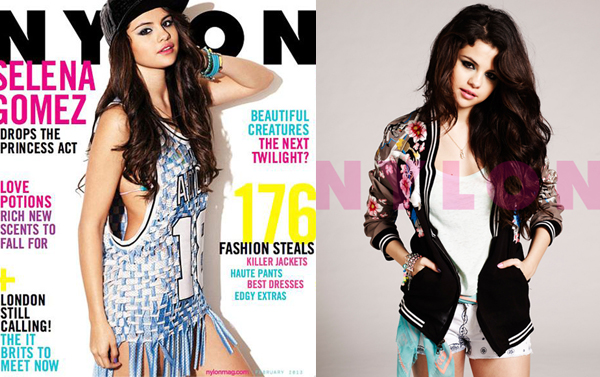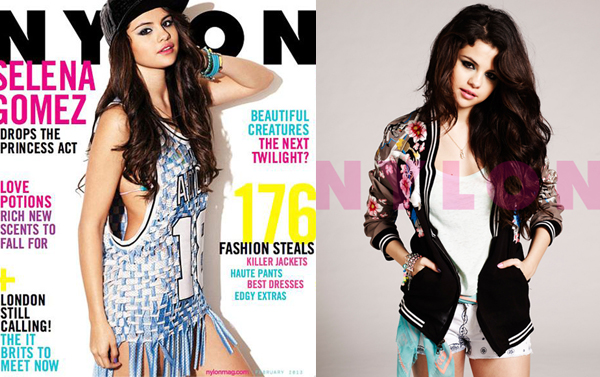 And what did Selena have to say about her everyday life?
"I'm having fun," she told the mag. "At the end of the day, love is such a normal thing, and everyone deals with it. Just because it's a different lifestyle doesn't change the meaning of what I've been raised on, which is fairytales."
Aw, nice to know she's still a Disney girl at heart and believes in the fairytale magic. Head to the Nylon website to see more sneaky peeks from Selena's interview and photoshoot.