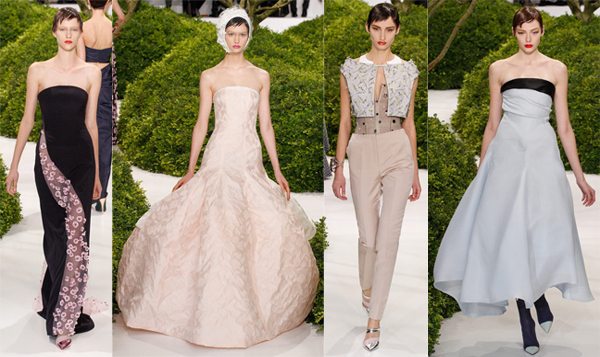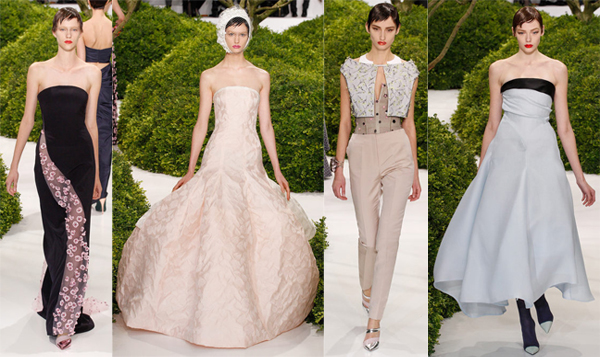 We always look forward to a Giambattista Valli show regardless of the season, but we were waiting with breath of even more baited proportions for Raf's (we call him Raf – we like to think of him as our buddy) Christian Dior collection this Couture Fashion Week. We predicted great things for the respective shows, and we weren't disappointed with the extravagant pieces that floated down the Parisian catwalks.
We got a mix of colours and clever layering at Dior, with lots of gowns for celebs to choose from for the upcoming awards season. Although Raf Simons is slowly putting his own signature on the brand, it's clear to see that he's respecting and referencing the work of Christian Dior at the same time- why else would the show be taking place in such green surroundings in Paris' Tuillerie Gardens? Volume was key, which is why there were larger-than-life skirts juxtaposed with slimmer silhouettes and finer tailoring. His vision for the three-piece bar suit was particularly inspiring.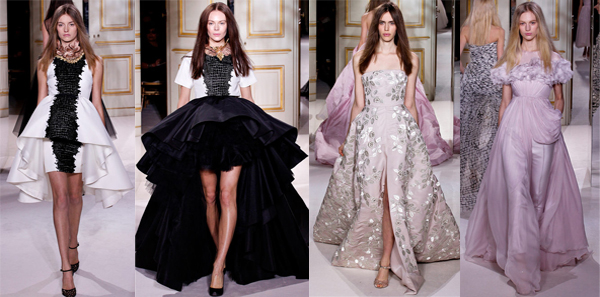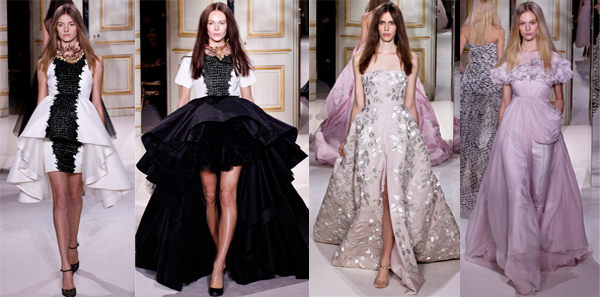 Over at Giambattista Valli it was more or less Princess central – or at least high society central. Early scenes from Gossip Girl spring to mind! The full dresses were just as extravagant as we hoped and expected, although we also got some more playful creations this time around with the introduction of mini and midi skirt lengths. Sugary pastels and exquisite, intricate detailing were in abundance, but it's clear to see that the classic Giambattista Valli girl is spicing things up a bit this season!
Stay tuned for more couture delights from the likes of Chanel and Stéphane Rolland.