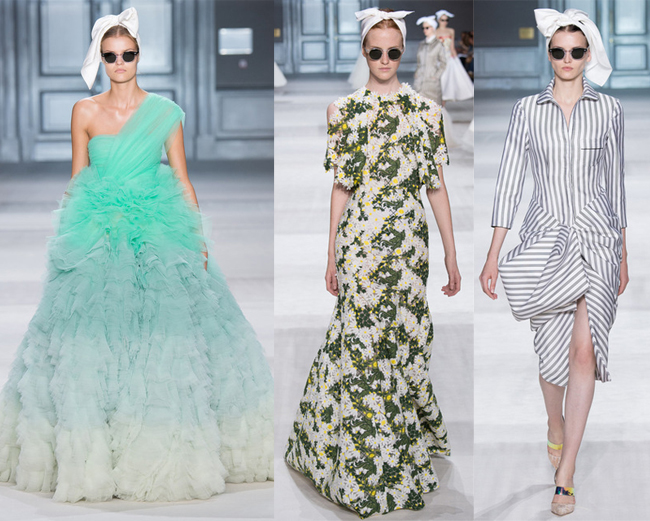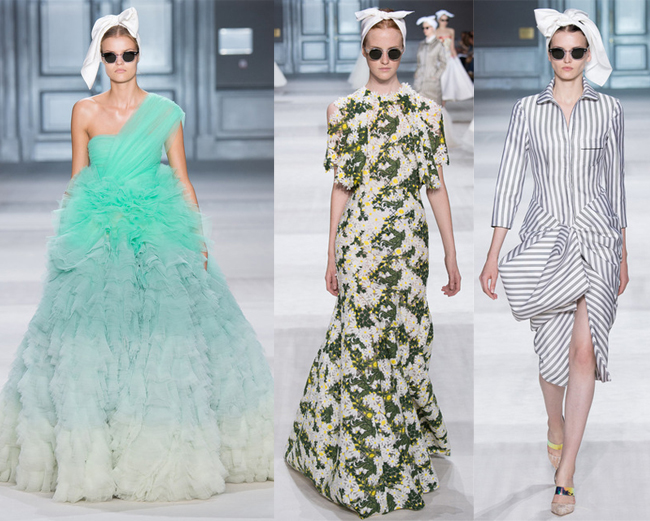 Forget festival style or shopping for that summer holiday – it's all about the highest of high fashion this week thanks to Couture Fashion Week which is taking place in Paris as we speak. Or write.
It was elegance as usual on the Giambattista Valli catwalk – it doesn't take a rocket scientist to work out why he got his Haute Couture appellation so rapidly! The designer juxtaposed high fashion vintage glamour with a modern day relaxed aesthetic, which in a nutshell means everything from crepe dresses and understated boyfriend shirts to wow-worthy ballgowns from a different era altogether.
The head wraps and bandanas were one of our favourite accessories from the collection as they can instantly transform an outfit; not to mention jazz up your barnet on a potentially bad hair day. Eccentricity was the key theme of the show – something which was more than evident from the pictures…
"The secret of my girls is that they're always eccentric," the designer said. "They don't play it, they are!"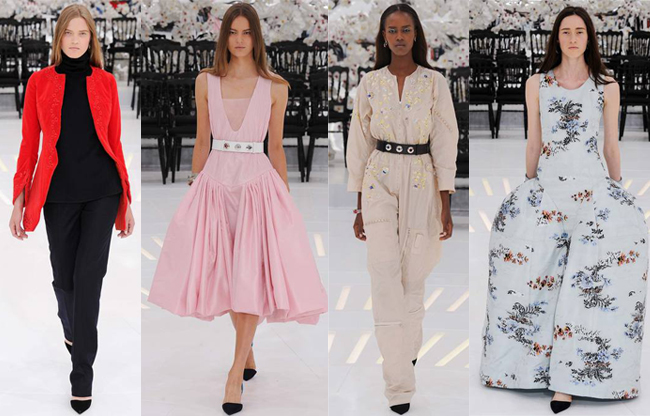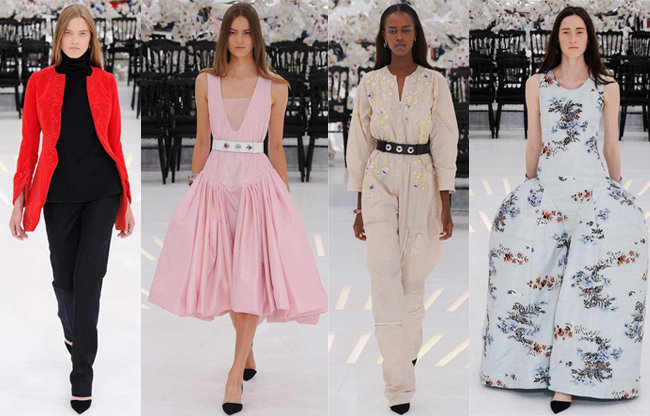 Raf Simons also didn't disappoint with his Christian Dior Couture offerings; and it's a good job too seeing as he had a huge A-list crowd sitting in the front row ready to be razzled and dazzled. It was a bit of a history lesson and catwalk show all rolled into one, as we saw pieces from many periods in time all come together, complete with different chapters, themes and even soundtracks.
"I was interested in the process of finding something extremely modern, through something very historical; particularly through a juxtaposition of different themes," the designer said in the accompanying show notes. "The historical inspiration is not the justification of the collection, it isn't its entire meaning.
"What I was attracted to was an idea of architectural construction – that is a very Dior attitude – and how the foundations of one era are based on another, how the future is based on the past; that is what I found fascinating."
And we certainly find the results, i.e. the clothes presented on the catwalk, fascinating too. We can't wait to see how the fashion glossy editors and celebrity stylists interpret the collection for their clients.