Last Updated on 5th February 2013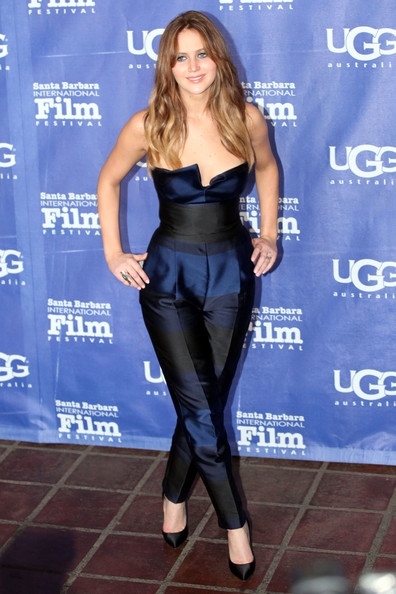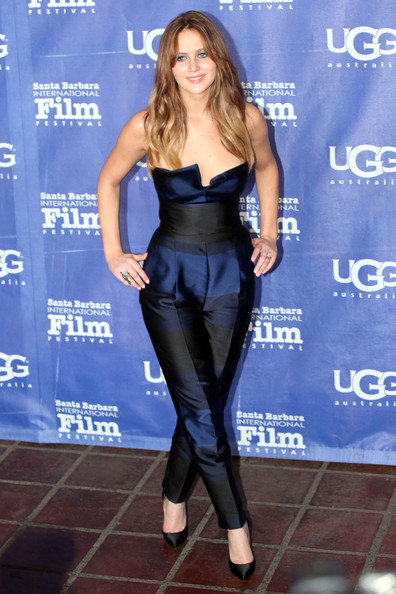 With all the hoopla surrounding Beyonce, Destiny's Child and the Superbowl, we almost forgot about this Jennifer Lawrence look. Almost. Nothing really gets past us though, so we'd just like to gush about Jennifer Lawrence at the 28th Santa Barbara Film Festival in California for a while.
As the new face of Miss Dior, we know that Raf Simons designs are her first port of call when it comes to choosing red-carpet outfits (no doubt she will stick to Dior for those all-important Oscars) so it's always nice to see who she goes for on all other occasions. We're thrilled that she not only stepped out in a number by 2012 British Designer of the Year Stella McCartney, but that she mixed it up by going for an edgy silk jumpsuit instead of another dress.
Expertly tailored, the piece from Stella's Pre-Fall 2013 collection fits her like a glove, and the colour complements her hair and skin tone beautifully. Let's not forget that Jen donned a Dior dress in this shade for the SAG Awards, which earned her a top spot on our best-dressed list.
We get more excited with Jennifer Lawrence with each and every red carpet appearance – God only knows what we're going to be like at the Oscars later this month. Watch this space!