Last Updated on 8th February 2013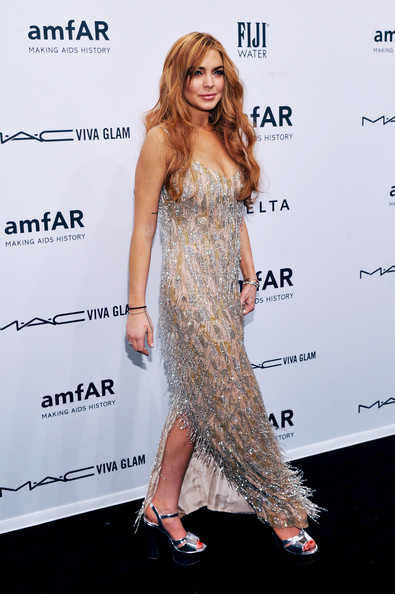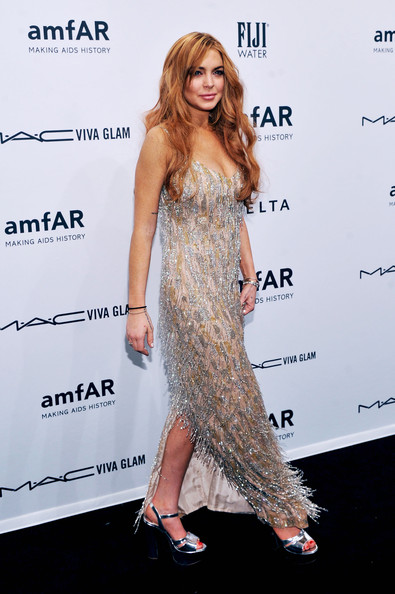 Here's something we haven't said in a while: Lindsay Lohan looks pretty good, doesn't she?
The actress has her fair share of critics when it comes to her sartorial choices, but we can't really fault her appearance at the amfAR gala on Wednesday night which took place to help kick off New York Fashion Week in style. Emphasis on the style!
Li-Lo looked incredible in her sparkly Theia dress from the spring/summer 2011 collection. Given the sparkly nature of the dress, we still reckon she is taking style inspiration from Elizabeth Taylor after playing the late icon in that Lifetime Liz & Dick movie. Instead of directly copying her style however, Linds seems to be incorporating a hint of Liz into her own look, making it contemporary, youthful and modern. Brownie points aplenty!
We also love how she's gone back to her famous ginger hair colour too – Lindsay was pretty much at her best during the Mean Girls days, and judging from this appearance, it looks like she just might be back on track. Keep it up, girl!