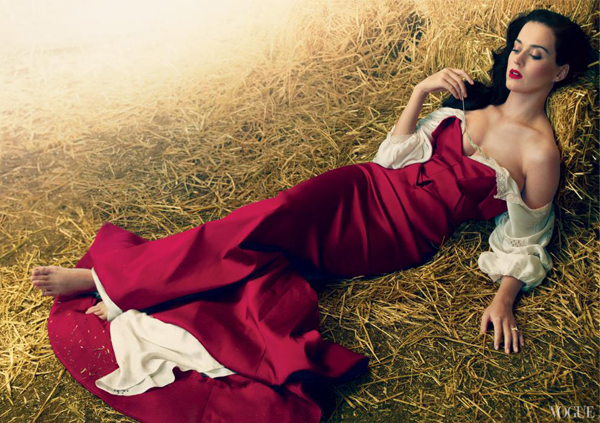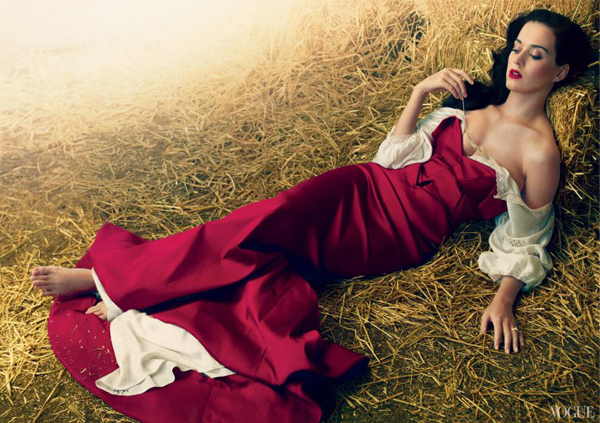 Yesterday we treated you to a first look at the American Vogue July 2013 cover starring the one and only Miss Katy Perry, and now it's time to peek inside the magazine and delve into her accompanying editorial shoot and interview.
Anyone who has listened to a Katy Perry song will know that she always opens up and wears her heart on her sleeve; and she didn't hold back in her Vogue interview either. We were particularly interested to read what she had to say about her British ex hubby Russell Brand…
"He's a very smart man, and I was in love with him when I married him," she said. "Let's just say I haven't heard from him since he texted me saying he was divorcing me December 31.
"At first when I met him he wanted an equal, and I think a lot of times strong men do want an equal, but then they get that equal and they're like, I can't handle the equalness. He didn't like the atmosphere of me being the boss on tour. So that was really hurtful, and it was very controlling, which was upsetting.

"I felt a lot of responsibility for it ending, but then I found out the real truth, which I can't necessarily disclose because I keep it locked in my safe for a rainy day. I let go and I was like: This isn't because of me; this is beyond me. So I have moved on from that."
As well as the Rodarte dress on the cover, Katie is also rocking a stunning red Valentino Couture gown, a Dolce and Gabbana strapless dress, a Prada jumper, and a stunning Zac Posen dress in the top pic.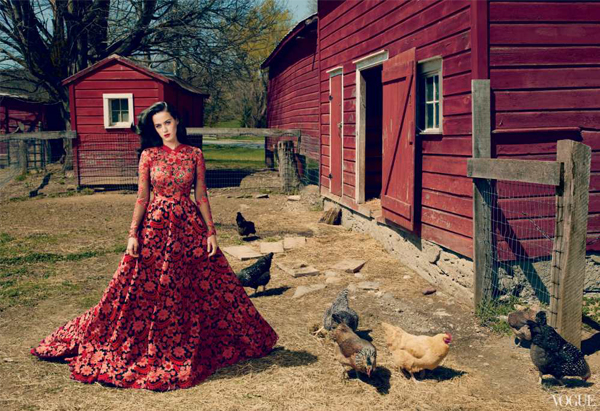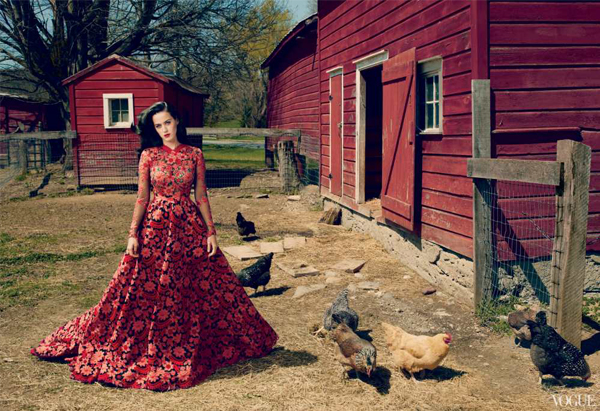 We definitely think Russell Brand will be kicking himself if he ever stumbles upon these editorial pictures. Katy, you're an absolute babe and we love you! Click here to check out even more stunning pictures.