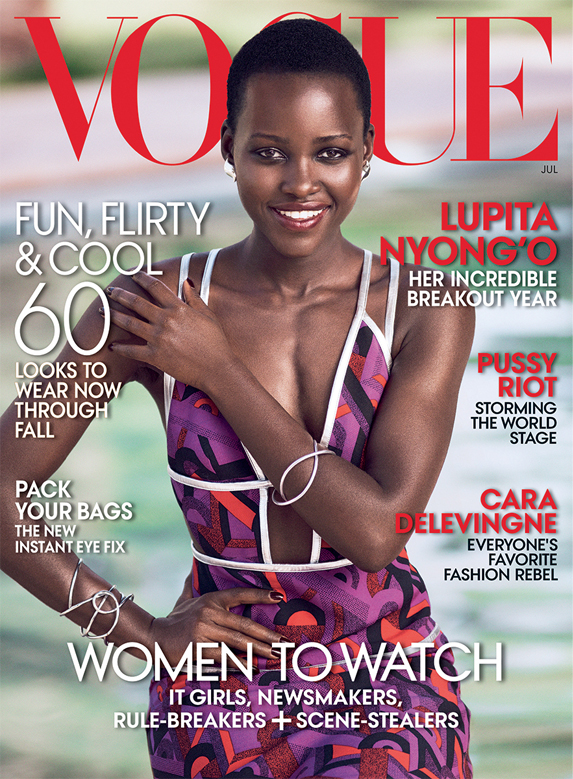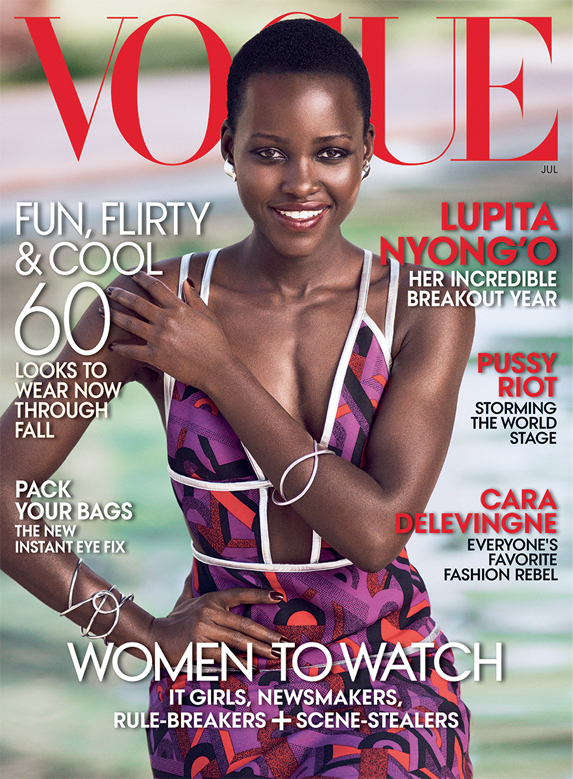 A Best Supporting Actress Oscar sitting pretty on her mantelpiece, a hot beauty contract courtesy of Lancome, and now the July cover of the ultimate fashion Bible, American Vogue – 2014 really has been Lupita Nyong'o's year!
Lupita was photographed by Mikael Jansson in Marrakech, and is rocking some divinely dreamy designer threads on the cover and in the editorial, including a Vera Wang Collection copper trapeze dress (below), a Givenchy by Riccardo Tisci bodysuit, and a Jonathan Saunders check dress, among others.
Inside the mag, Lupita opens up about her incredible year so far, including how she felt the first time she watched her Oscar-winning performance in 12 Years a Slave…
"I was really nervous about seeing myself in 12 Years a Slave because it had been such a profound experience in all ways," she said. "I remember it being one of the most joyful times in my life – and also one of the most sorrowful.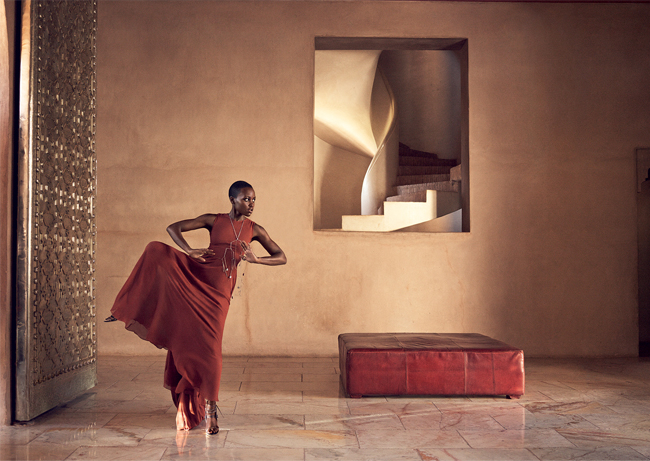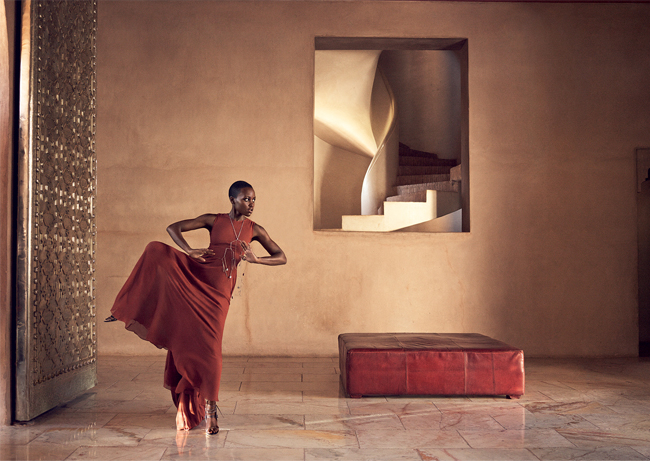 "I didn't want my experience to be a vain one. But I will say that when I watched it, my heartstrings were pulled so tight for the main character Solomon that I couldn't go into the ego trip. I cried – I mean, I was inconsolable. I wept for an hour after the movie."
Wow. We have to admit that we were pretty tearful after watching it at the cinema too. You can read what else Lupita had to say in the American Vogue July issue when it hits newsstands!