Last Updated on 27th February 2013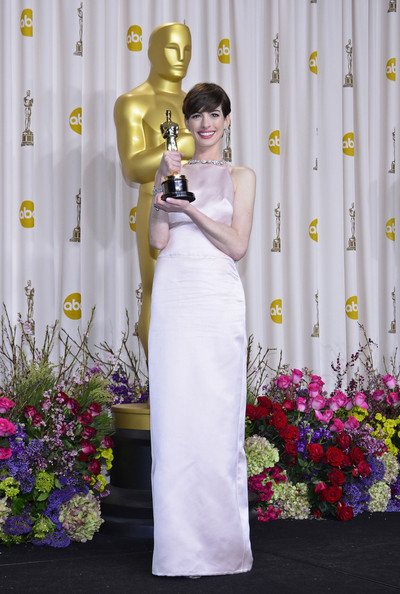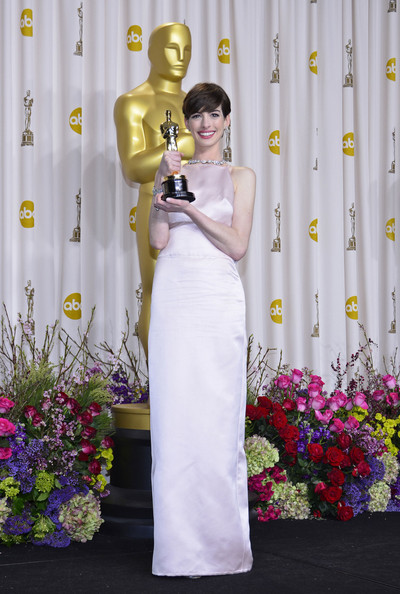 We, along with the rest of the world, thought that Anne Hathaway would be walking the Oscars red carpet in a gorgeous Valentino gown on Sunday night. After all, that's what the official releases said, and that's what we assumed given the special relationship she has with the designer. (He even designed her wedding dress, remember?)
Therefore it came as a bit of a shock when we found out she was wearing an unexpected (albeit seriously stunning) Prada dress instead. There have been a few rumours about why she changed her mind at the last moment, but her rep Stephen Huvane officially cleared any confusion by releasing a statement on her behalf.
"It came to my attention late Saturday night that there would be a dress worn to the Oscars that is remarkably similar to the Valentino I had intended to wear, and so I decided it was best for all involved to change my plans," read the statement.
"Though I love the dress I did wear, it was a difficult last minute decision as I had so looked forward to wearing Valentino in honour of the deep and meaningful relationship I have enjoyed with the house and with Valentino himself. I deeply regret any disappointment caused."
Aww, bless her – don't feel bad Anne, you're an Oscar winner now! And the dress in question?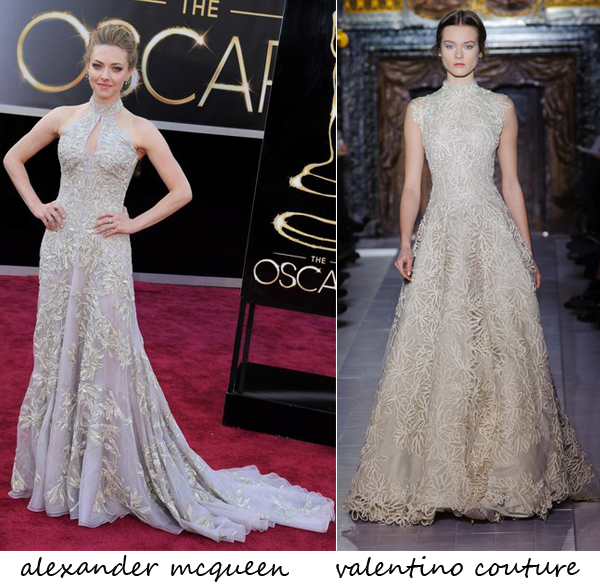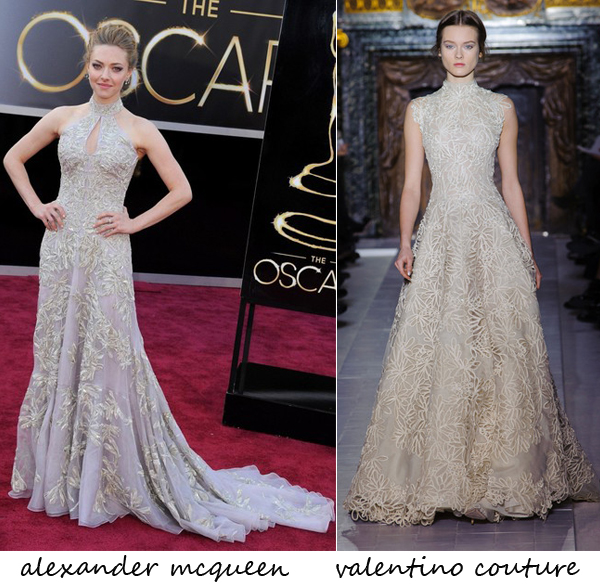 Some beady-eyed Fashionista readers have speculated that it just might have been Amanda Seyfried's Alexander McQueen dress, as it looks remarkably similar to a gown from Valentino's spring 2013 collection. We'll let you make your minds up though!