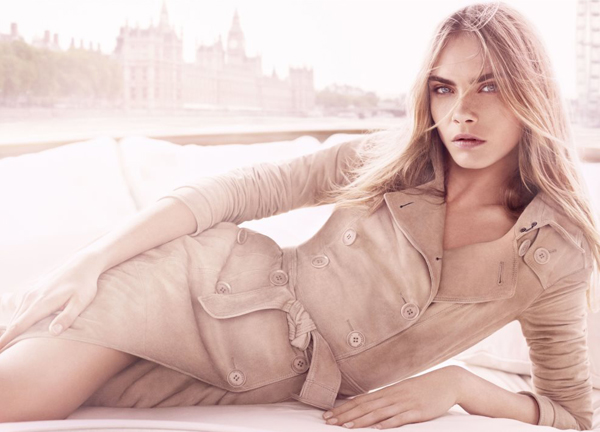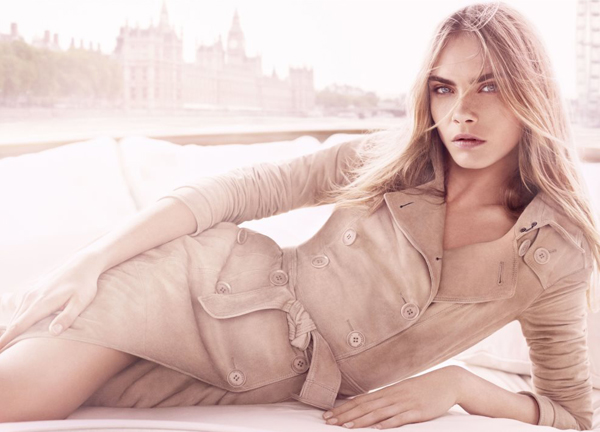 Move over Rosie Huntington Whiteley, there's a new Burberry fragrance girl on the scene – and her name is Cara Delevingne!
Yep, Queen Cara – whose name and face you can't go more than a few seconds without seeing these days – has landed herself yet an other ad campaign, this time for the brand spanking new Burberry Tender fragrance.
Rosie fans shouldn't be too disheartened though, as she is still the face – and flawless bod – of the Burberry Body perfume. See – there's plenty of the luxury British brand to go around!
"Burberry Body was always about creating something that captures all the different characteristics of the Burberry girl," said Burbs CEO Christopher Bailey. "With Body Tender, we wanted to explore and bring out the softer, more playful sides of her – capturing this light femininity in the scent as well as the campaign.
"Cara's natural beauty and vibrant energy lit up alongside London's magnificent architecture."
No arguments there! As far as the smell is concerned, we're lead to believe it's pretty similar to Burberry Body, with the added hint of lemon. Mmm, fruity! We can't wait to get a whiff!