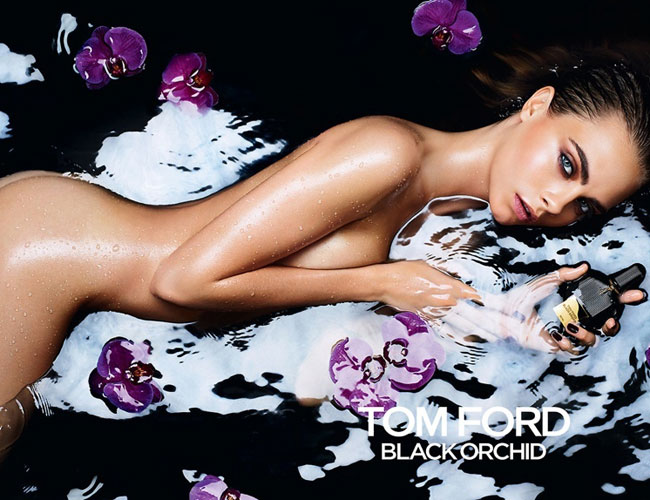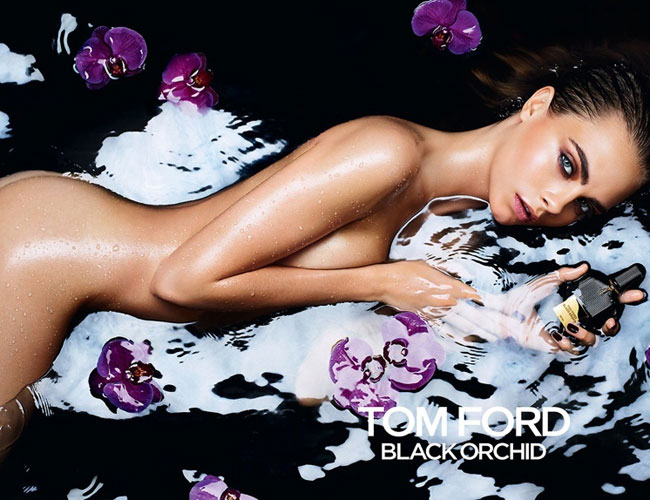 Cara Delevingne may as well have a permanent section on our website, as not a day goes by without us mentioning her work or her latest loveably goofy antics.
Today is all about her work as a model, as she has posed nude for Tom Ford in the new ad campaign for his Black Orchid fragrance.
Cara was shot by Mario Sorrenti for the sensual ad campaign, and is posing completely nude in a pool of orchids which are strategically placed to cover her modesty. Much to the annoyance of all male Cara fans, we imagine. She is of course clutching a bottle of the Black Orchid fragrance, but we wouldn't blame anyone for missing it on first or even second glance.
The smoky eye make-up and sleek black nail polish only adds to the seductive sexiness of the ad campaign and fragrance.
We absolutely love this ad campaign; Cara can do no wrong!