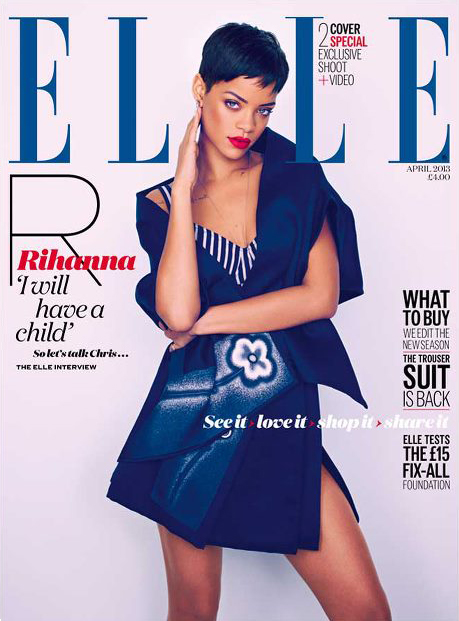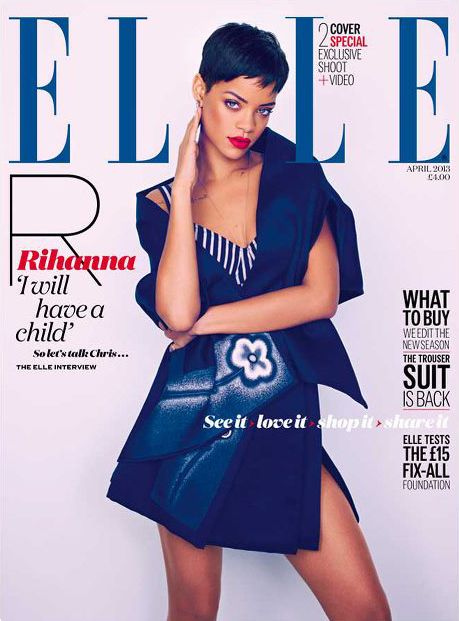 Last month, word on the blogosphere was that Rihanna has been chose to front Elle UK's April issue, and now the covers (yes, plural!) have officially been released. Happy days!
RiRi was shot by Mariano Vivanco, and is sporting an instantly recognisable monochrome Louis Vuitton spring/summer 2013 top on one cover, and a navy blue Prada piece on the other. And as the Bajan goddess is also a designer now, it seemed only right to showcase her debut River Island collection too, which is why the skirt and bra featured on both covers were selected. We love a versatile mix!
The accompanying interview was as interesting as ever, with Rihanna keen to tell the world that she is strong, honest, and in control…
"'Is she a drug addict?' No. 'Is she an alcoholic?' No. 'Is she a victim?' No. That's when I got the gun tattoo. It was a symbol of strength. I'll never be a victim," she explained. "That's why I'm posting pictures of myself smoking pot, to tell the truth about myself."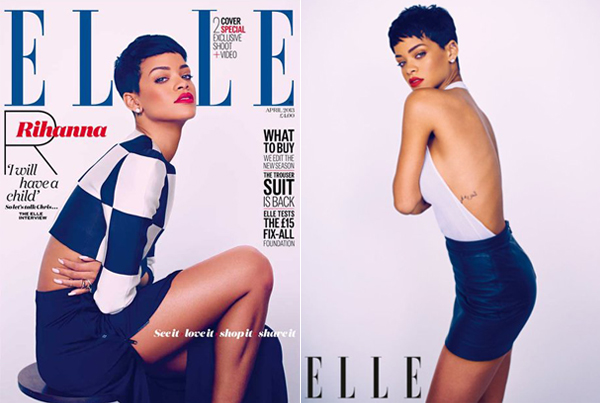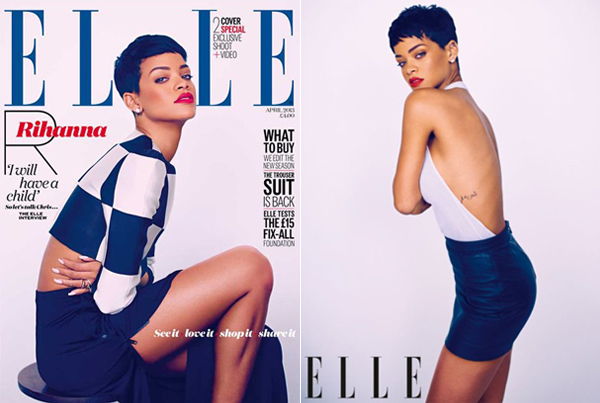 Interesting… And that's just a small snippet – we can only imagine what other gems she will come out with! Both covers will hit newsstands tomorrow, March 6th, so you haven't got long to decide which one you'll be picking up!