Last Updated on 30th July 2013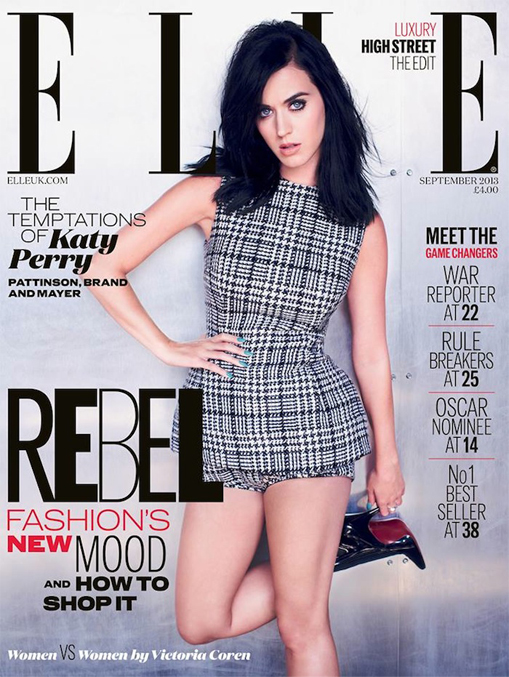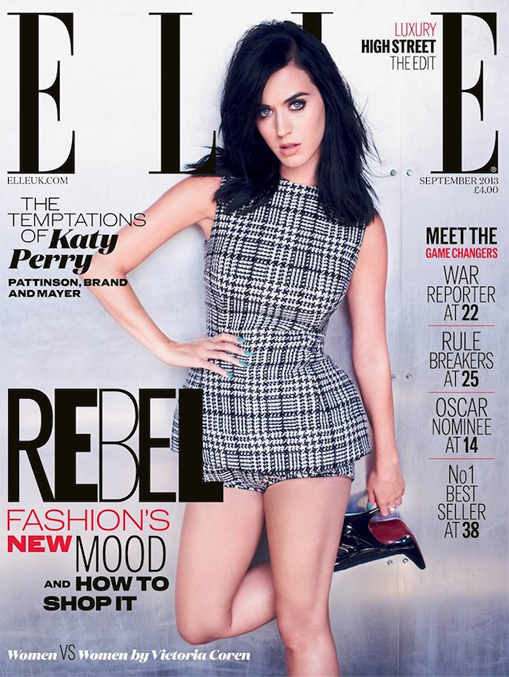 Just yesterday we told you how Katy Perry spilled her preparation secrets when she posed for American Vogue a few months ago, and now we think she's been at the same beauty regime again… as she is looking nothing short of flawless on the coveted September issue of Elle UK!
Katy is posing in some seriously stylish threads in her shoot by Mariano Vivanco, from the likes of Prada, Miu Miu, Louis Vuitton and Alexander Wang, not forgetting the stunning Dolce and Gabbana piece she is wearing, nay, rocking, on the cover image.
She isn't just a pretty face (and hot bod) though; the accompanying interview is as candid and juicy as ever as Katy spills the beans on ex husband Russell Brand, her on again off again relationship with John Mayer, and texting Kristen Stewart after being spotted out with Twilight hottie Robert Pattinson…
"I sent her a text message saying, 'I know you've seen all this stuff but you know I would never disrespect you. I'm not that person. I'm just trying to be a friend to him but it is unfortunate that I do have a set of tits'," she said.
You can read Katy Perry's interview and ogle at her stunning pics in Elle UK's September issue which hits newsstands tomorrow, Wednesday July 31st.
See you in the queue!