Last Updated on 14th March 2013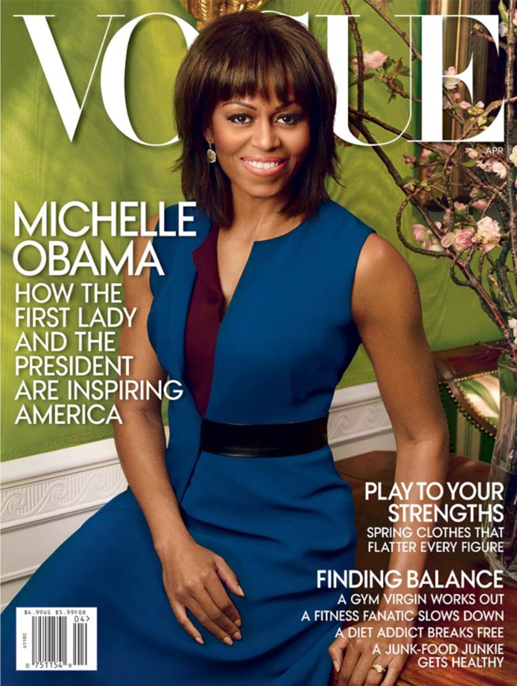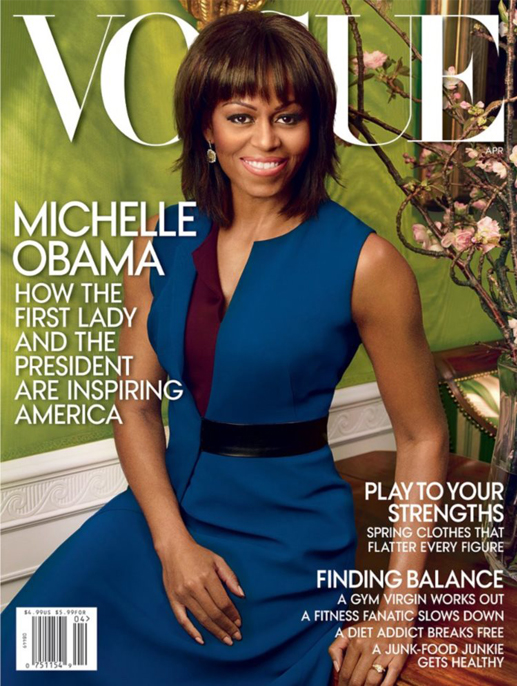 Anna Wintour always saves the best 'til last when it comes to releasing the Vogue US issues, and we can definitely see why she made us wait for the April one as it features none other than Michelle Obama on the cover! We guess those rumours were true all along!
The First Lady was photographed by Annie Leibovitz in the Red Room of the White House, and is wearing a strikingly stunning blue Reed Krakoff dress on the cover.
As well as the gorgeous pictures and candidly open interview, the best thing about this cover star is the fact that she is joined (in both pics and interview) by her hubby, who just so happens to be the President of the United States, Barack Obama! How can any other magazine compete with that?!
"Our job is, first and foremost, to make sure our family is whole," said the First Lady. "You know, we have small kids; they're growing every day. But I think we were both pretty straightforward when we said, 'Our number-one priority is making sure that our family is whole.'"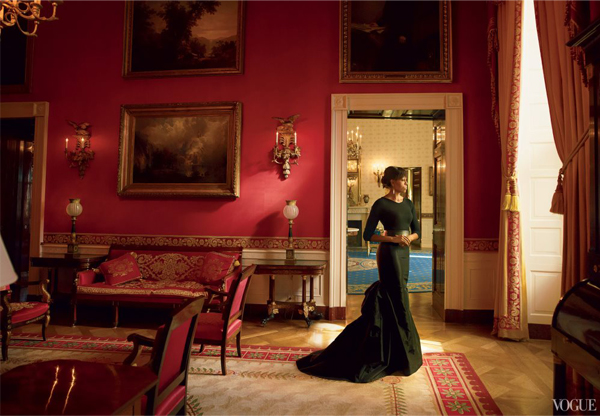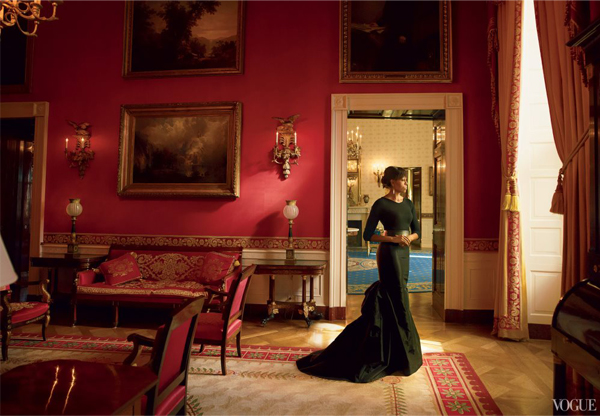 Click here to read the rest of this extraordinary interview and see more beautiful pictures.