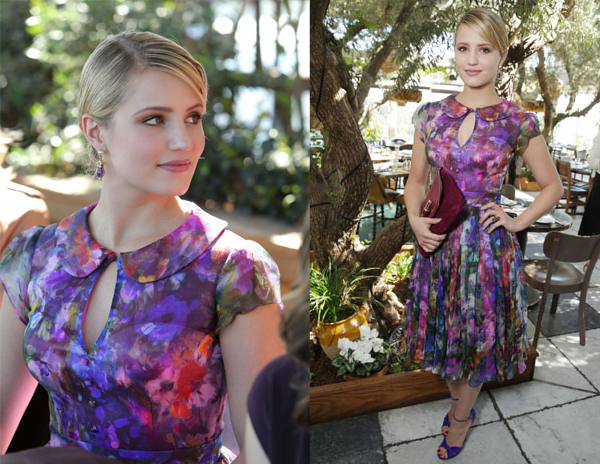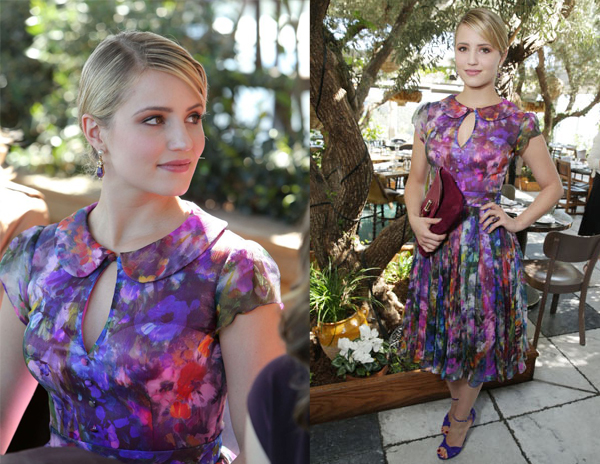 We can always count on the Glee girls to remind us the spring/summer season is on its way and make a style statement at the same time.
Dianna Agron attended the '25 Most Powerful Stylists Luncheon' in Holllywood yesterday evening, and looked blooming gorgeous (geddit?) in her Oday Shakar dress from the spring/summer 2013 collection.
A floral below-the-knee dress teamed with a loose up-do might sound a tad ageing in theory, but on Dianna the look seemed to come together quite flawlessly. We love how she accessorised with matching hues of purple in the form of bright sandals and a clutch in a contrasting, deeper shade of the colour. Plus, top marks to the make-up artist for giving Dianna that enviable youthful porcelain air-brushed beauty look.