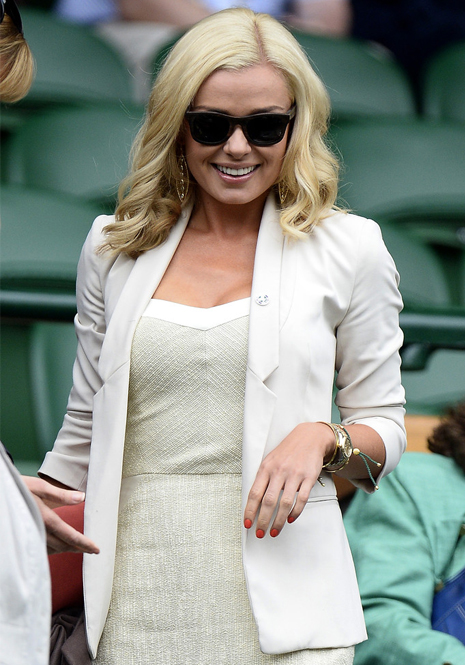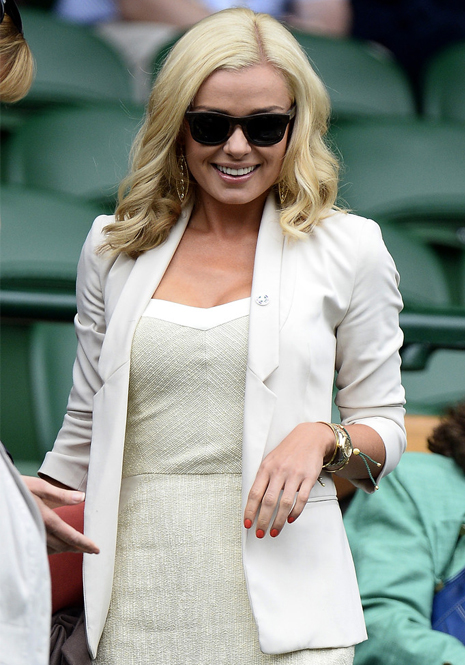 It's only been a few hours since we told you about the power of a good, white jacket, and lo and behold another famous face has stepped out in one, illustrating our point even further. And that celeb is none other than Welsh singing goddess Katherine Jenkins.
All eyes may have been on Andy Murray (and even his perfectly dressed girlfriend Kim Sears) at Wimbledon yesterday, but that doesn't mean Katherine Jenkins didn't go unnoticed when she was watching the women's quarter finals the day before. Nothing gets past us in the style stalking department, oh no.
Katherine chose to wear her chic white blazer on top of an equally chic cream and white pencil dress, which she accessorised with nude peep-toe sling-backs and dark sunnies (maybe so she could catch some zzzs and go unnoticed – something Pippa Middleton actually admitted doing while watching the tennis after one two many glasses of Pimms).
Another style ambassador for the effortless, timeless white blazer!