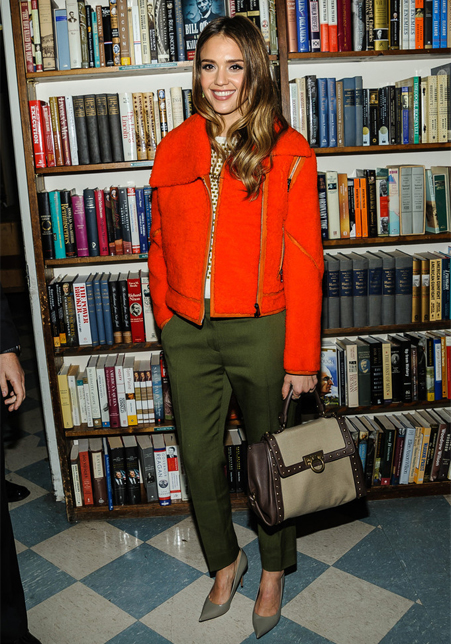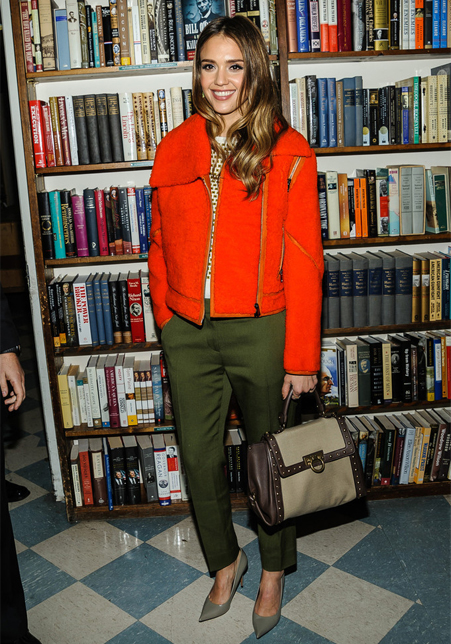 Jessica Alba is walking, talking, breathing proof that you can make a style statement and wow the crowd in just about anything.
We thought we'd give you a break from the full-length gowns and pretty tea dresses and finish the week off by admiring a chic and casual trouser-and-blazer combo look instead. And who better to learn from than style goddess Jessica Alba?!
Jess rocked the colour clashing trend at the New York signing of her new book The Honest Life, by donning smart green cropped trousers with a chic, bright orange jacket – both of which came from the Fendi pre-fall 2013 collection. Nice garb, if you can afford it!
We love how she toned the accessories down by opting for a neutral, un-distracting pair of Manolo Blahniks, and top marks for toting one of the coveted Salvatore Ferragamo Sofia bags. Jessica's silky golden locks didn't do the look any harm either!