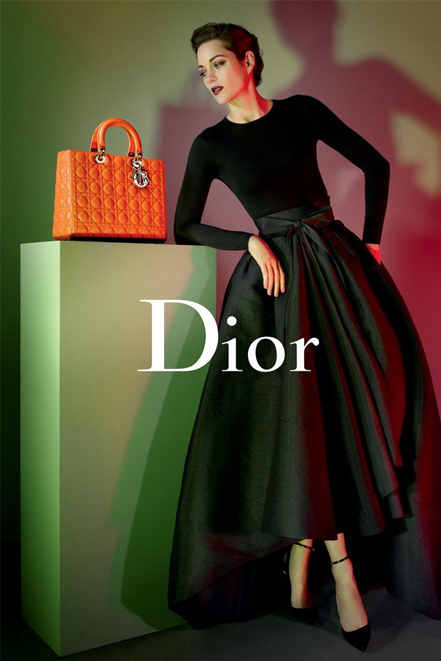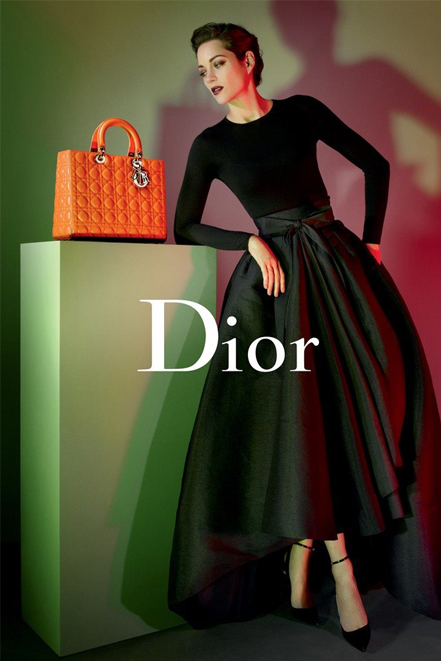 Today's a big day for ad campaign releases – we just saw Beyonce's debut H&M ad, and now it's time to check out Marion Cotillard's latest pics for Christian Dior.
Yep, the gorgeous Marion Cotillard makes a very welcome return as the face of the stunning Lady Dior handbags – shot by Jean-Baptiste Mondino no less – and is showcasing two bright and bold pieces of arm candy while wearing sleek and sexy pre-fall designs by Mr Raf Simons.
We can expect to see the ads make their debut in Numéro France on Monday, and in the Vanity Fair US May issue which hits newsstands on April 9th. And keep a beady eye on diormag.com, as some cheeky behind-the-scenes images will be released in due course.
What do you think of Marion's latest Lady Dior stint? Best one yet?