Last Updated on 12th June 2013
[noskim]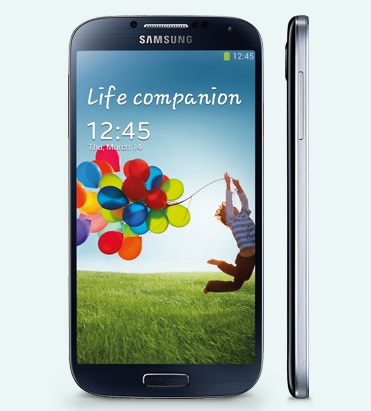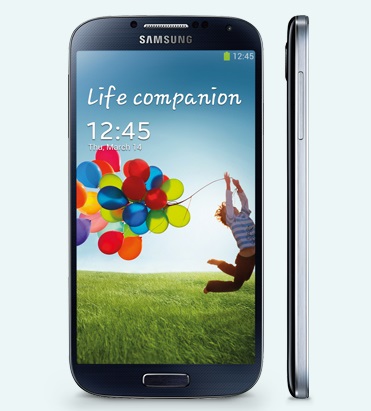 Individuality is key in the world of fashion – yes we all like to stay on top of the latest trends but the world would be a boring place if we all looked the same, wouldn't it? Your friends might all have the latest Apple phone, but true fashionistas (in particular the fashion blogger) knows that it's all about standing out from the crowd.
The sleek and sexy design of the Samsung Galaxy S4 is a great place to start – it's perfect for anyone who dares to be different!
Here are five (of the many) reasons why we're lusting after the Samsung Galaxy S4:
Wireless charging pad and extra battery kit
This is so important not only for the super-busy fashion blogger but for any man or woman who is always on the go. Emails need to be read and sent, pictures need to be taken and edited – and sometimes there isn't enough battery to see you through the entire day. This is why we love the wireless charging pad – it does pretty much what it says on the tin and is a godsend when you're not near a wall socket to plug in your phone to charge it. The extra battery kit also comes in rather handy "when charging is not an option". Fashion Week springs to mind…
Dual video call
As fashion bloggers are always on the go, finding the time to sit down and have a conversation – be it for business or pleasure – is easier said than done. We love the dual video call feature as it lets you communicate with all the import people in your work and personal life wile bringing something different to the table. This feature uses both the front and back cameras simultaneously so your face and your surroundings can be seen during the video chat at all times. Perfect if you're in Paris and want to show off the stunning backdrop while showing off your newest hairstyle at the same time. (The translator would also come in very handy here!)
Huge screen benefits
There are so many things to love about the size and clarity of the screen. The picture quality from both the front and rear cameras is exceptional, and the big screen really proves it. Perfect for snapping and admiring your street style/Fashion Week/press day pictures! The optical reader is another fantastic feature as it makes reading online versions of our favourite newspapers and magazines a lot easier.
Social media savvy
Bloggers of any description wouldn't get very far if it wasn't for the power of social media, which is why choosing a smartphone that works seamlessly with the like of Facebook and Twitter is vital. You don't have to worry about that – the Samsung Galaxy S4 has it covered!
Great accessories
What's one of the first things you learn about style and fashion? The power of the accessory! Akin to some of the other best-selling handsets out there, the Samsung Galaxy S4 gives you the opportunity to accessorise it however you see fit – we particularly love the bold, bright flip covers that were designed exclusively for this model. Go crazy and personalise your handset however your heart desires – the possibilities are virtually endless!
[/noskim]