[noskim]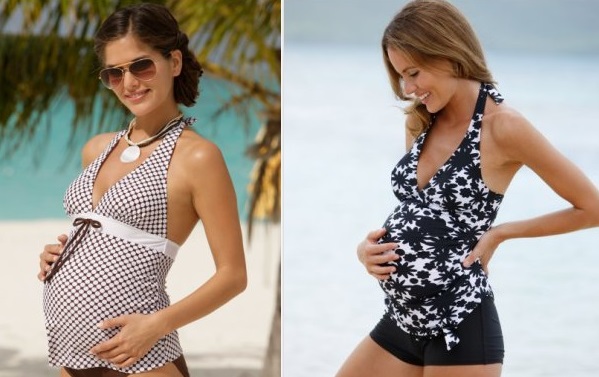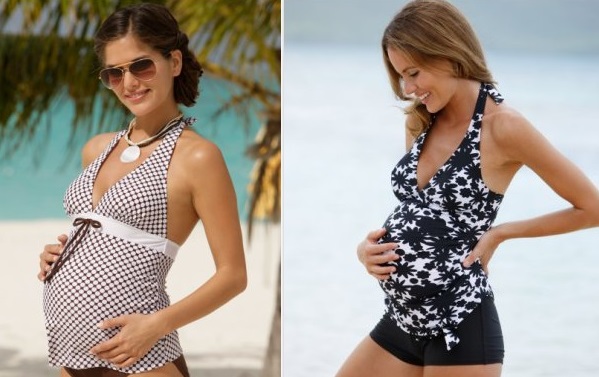 The summer is on its way and undoubtedly mums to be are on the lookout for perfect maternity swimwear that's flattering enough on that cute little (possibly huge) baby bump to make the wearer feel confident and look great.
But not all expectant mothers are positively glowing with the joys of spring like those celebrities seem to be, in fact, to many expectant mothers the thought of having to put on swimwear is quite the terrifying ordeal.
However, mums to be will be pleased to discover that maternity swimwear is not quite what it used to be (thank goodness) and there are some great options that will leave you feeling more confident than ever, even if you are having one of those days. Any half decent, self-respecting maternity swimwear department has flung out those ugly, navy lycra, scoop neck disasters in favour of something a little more flattering, stylish and resembling something a woman would want to wear rather than is forced to wear.
Favourite styles for maternity swimwear include the vintage inspired one-piece swimsuits that are perfectly designed to accentuate those new curves and bumps.
Additionally, consider embracing the belly and trying the lovely spotted and floral bra-style bikinis that are both stylish and supportive, but don't forget the sunscreen. And finally, one of the most popular options to flatter a pregnant tum is a tankini; the two piece wonderment currently making waves in the maternity swimwear department. The halter neck options are ideal, such as those available from Bon Prix.
Don't let that larger-than-usual tummy deter you from making the most of your holiday; celebrate your new curves with one of many fun and funky designs that will have you feeling like your old confident self in no time. Visit bonprix.co.uk and stock up your suitcase.
[/noskim]