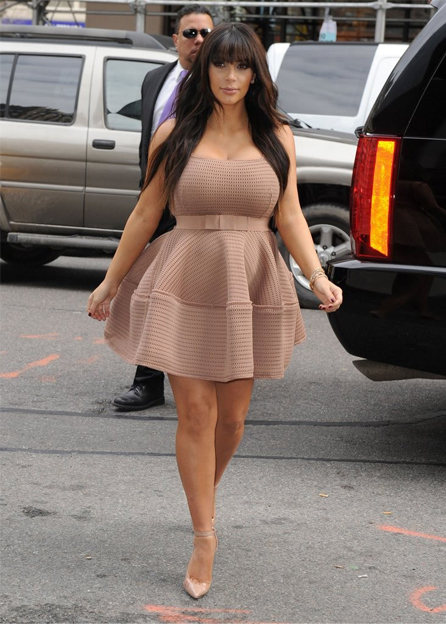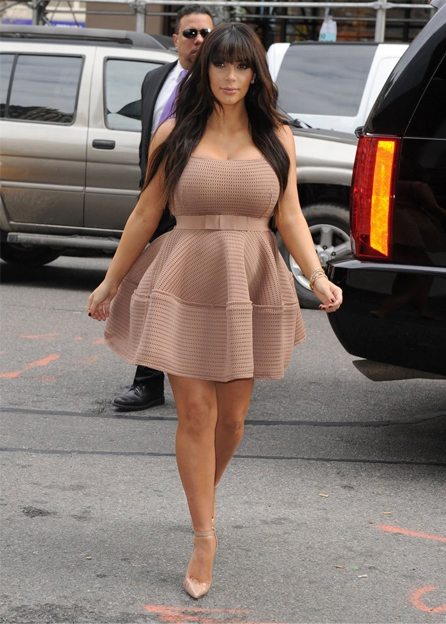 Kim Kardashian wants you to know that she hasn't piled on as many pregnancy pounds as everyone thinks she has.
"There are maybe two or three covers just this week that say I am 200 pounds. I'm like, 'You are 60 pounds off here'," she reportedly said.
"It wouldn't even bother me if I gained all the weight. This is the time when everyone's like 'you should be pigging out, eat whatever you want.' And I have the biggest sweet tooth and I love junk food.
"Being pregnant I don't like any of it. I'm waiting for the moments when someone's like let's go to McDonald's and Taco Bell — that's not happening for me and I'm kind of sad about it."
We still think Kim looks great – although we do wish she would take some tips from Kate Middleton (who is also expecting her baby in July) and dress her bump more appropriately. Do you like Kim's maternity style?