Last Updated on 10th April 2013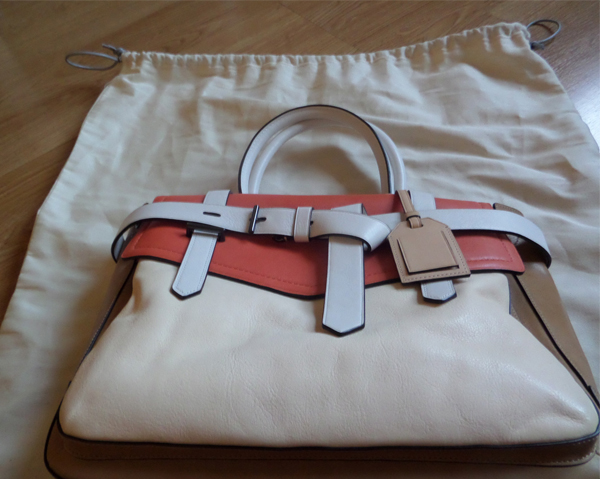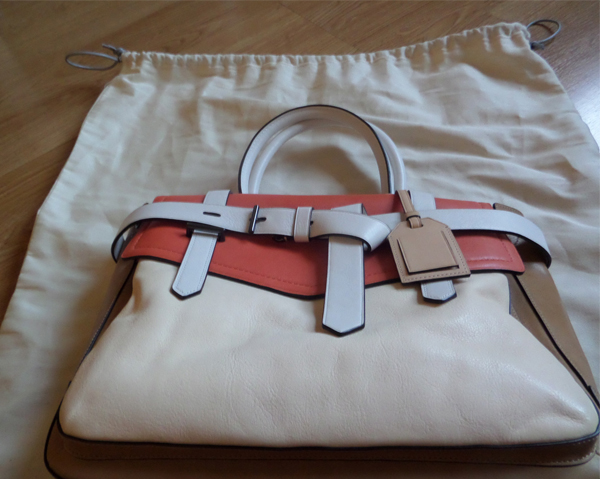 We know that Anna Wintour is a charitable woman who loved a good fundraiser – let's not forget that she helped raise $40 million for President Barack Obama's re-election campaign. Therefore it should come as no surprise to learn that she is in the giving spirit once again, only this time she has donated two bags to the Beating Bowel Cancer auction which is taking place on eBay.
The bags in question are gorgeous cream and orange Reed Krakoff Boxer Tote beauty (see pic above), and the Salvatore Ferragamo Fergie Braided Leather Gancini Hobo. How generous Ms Wintour!
"She's a really nice lady," said auction organiser Dafydd Jones. "If you don't ask you don't get, I do this in my spare time I work full time, I send genuine approachable from the heart e-mails and I manage to get some really nice stuff.
"Through this auction I want to raise awareness of bowel cancer, so more people know what to look out for and aren't afraid to talk about it By raising funds for Beating Bowel Cancer, more patients and their families can be supported by the charity."
Click here to see the bags and to check out what other items have gone under the hammer.