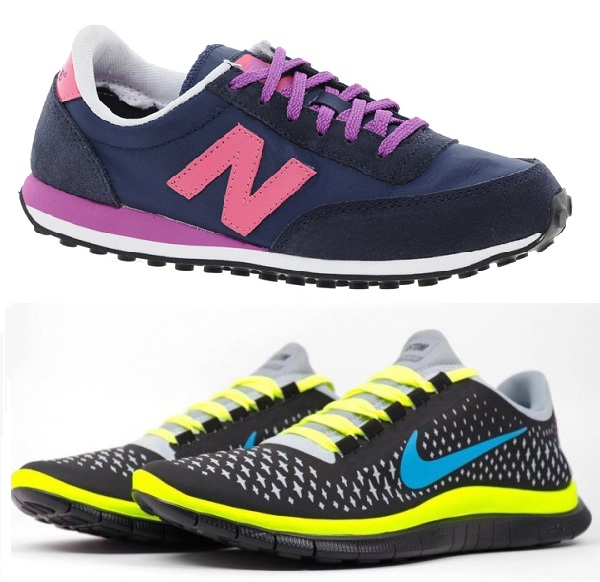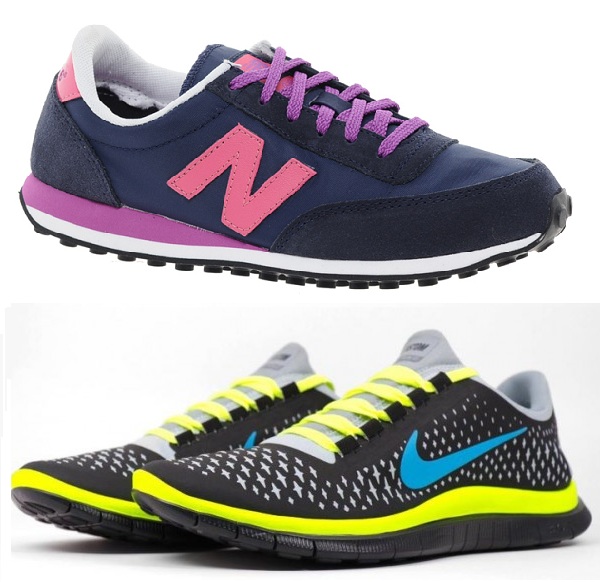 When Isabel Marant presented the fashion world with her deceptively stylish shoe-cum-trainer-cum-leg elongating wedge, we thought the bane of our lives (sore 'fashunn' feet) had forever been banished.
But no, this whirlwind industry never stops, and before you know it, there's another, slightly less flattering style stumping the Betty/Bobby/Bazil off its coveted throne. Welcome, fashion sneakers. Not trainers, but sneakers.
If you're wondering whether we've totally lost it and suddenly realised that sneakers exist, then let us reassure you that we haven't. Their existence isn't being argued over here, more the du jour status they've recently acquired.
One sweeping glance at Tommy Ton's exceptional handiwork over at Style.com, where street style dollies are dressed in new season Balenciaga and Fendi, and you'll soon notice a pattern: pristinely put together atop, as your eyes slowly work down to assess the choice of shoe, you'll be un/pleasantly surprised. Pulling together their fashion week-worthy look is a humble pair of, wait for it, lace up sneakers.
Be it the retro revival of the New Balance 410's, or a pair of colour-pop, personalised NikeiD trainers that speak volumes about the newfound preference of these fashionistas to sport flouro-doused feet; sneakers are back with a flat-footed vengeance, and we're not to sure how we feel about it.
Offering respite from the ferociously sore balls of our heel ravaged feet, sneakers do come with several podiatric benefits. But it takes a lot to absorb the shock when we spot an stylish, office ready ensemble kicked into reality with a pair of sneakers. And let's face it: as fashion has a chronic habit of reinvention, could this be a more discreet way of stubbornly waving goodbye to the properirty of stiletto-ed feet, 'allowing' something closer to the ground to take its place (pardon the pun)? The purpose of heels is to prettify, elongate and add a dash of elegance to any look, but sneakers aren't exactly pretty – well, you can personalise a NikeiD pair using the online portal to match your colour and comfort preferences, but New Balance doesn't really do it for stumpy calves, and we're not all blessed with spindly, Cara D-like legs!
So, what we want to figure out is if it's really OK to pair your newly purchased Céline coat with a pair of self-designed (to an extent) sneaks. If you're lucky enough to have disposable income lying around to fund an impressive high-end sneaker collection (no, not like Kanye's) then maybe this luxury pairing could work, but does the humble Swoosh or the symbolic 'N' really make you put your best fashion foot forward? Go.
Featured footwear available at Asos and NikeiD.